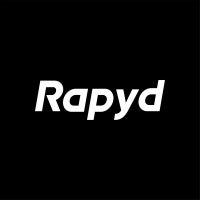 British digital payments firm Rapyd has teamed up with major Indian payment providers to launch all-in-one solution in India.
The company, which secured $100m funding in October last year, partnered with firms such as Paytm Payments Bank, PhonePe, PayU, Citibank, DBS Bank, HDFC Bank, BharatPay, and Unimoni to roll out it payment service in India.
The new partnership will help to support cash, bank transfers, e-wallets, bill payments, debit and credit card transactions and issuing in India through an all-in-one solution.
In addition, the solution facilitates payments locally, and across borders for companies of any size, through one single API, reconciliation process, and contract.
The company said that it will give Indian businesses access to its Rapyd Global Payments Network, which supports more than 900+ payment methods in over 100 countries.
Rapyd country manager Mahesh Muraleedharan said: "The roll-out of Rapyd's Fintech as a Service platform in India will simplify access to India's strongest payment brands in a single solution, solving scaling challenges in eCommerce, Fintech, lending, business services, and treasury management."
Last week, the company launched integrated local payment solution in Mexico.
Prior to that, it rolled out it all-in-one, full-stack payment solution in the UK in June.
In March this year, Rapyd partnered with major Brazilian payment providers, including Dock and Banco Rendimento, to launch all-in-one solution in Brazil.
In November last year, the company rolled out a new platform in Singapore integrating all major payment methods.