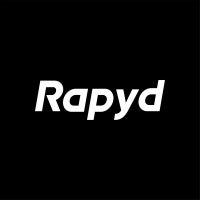 Fintech-as-a-Service company Rapyd has introduced a full-stack integrated local payment solution in Mexico.
The move will enable businesses accept all major local payment methods through a single connection.
The all-in-one platform will also help the businesses to grow and expand to other markets.
Additionally, the Rapyd will allow merchants to disburse funds through bank transfers, cards, and push to cards in Mexico and globally.
Rapyd Americas vice-president and managing director Eric Rosenthal said: "Mexico is one of Latin America's high-growth markets. Our full-stack launch will contribute greatly to Mexico's growing economy by helping local businesses digitise the acceptance of all payment methods in ecommerce marketplaces, digital platforms, gig economy, lending companies, neo-banks, and others.
"Our platform also enables global businesses to accept every major local payment method through one, powerful and simple API integration, removing the complexities of fragmented payment infrastructures and allowing global companies to quickly service the growing Mexican market."
The Rapyd all-in-one solution enables payments including bank transfer, voucher and cash as well as payments made through locally issued cards.
The businesses will also have access to other payment methods such as e-gift cards, bill and airtime payments.
Notably, Rapyd launched its all-in-one, full-stack payment solution in the UK last month.
The Rapyd Global Payments Network support more than 900 payment methods across 100 countries.