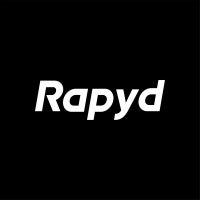 Fintech-as-a-Service company Rapyd has today launched in the UK, offering businesses its all-in-one, full-stack payment solution.
Through Rapyd's solution, businesses will have access to payment methods including cash, bank transfers, e-wallets and cards. In addition, the solution facilitates payments locally, and across borders for companies of any size, through one single API, reconciliation process, and contract.
Sarel Tal, VP, EMEA at Rapyd, said: The idea behind our full-stack offering is simple: provide companies with the capability to accept every major local payment method without having to expend resources to build complex payments infrastructure needed to power fintech and commerce applications as digital payments accelerate.
"By enabling both disparate local and global payment networks, we are able to provide businesses around the world a way to tap into the growing UK market quickly, while minimising operational costs and managing all local regulatory requirements. Rapyd's integrated Fintech-as-a-Service platform and global payments network reduces this down to one, powerfully simple API."
Rapyd's principal membership in the UK for card-issuing and acquiring is with both Visa and Mastercard. The company's other major partners include Payzone and ClearBank.
Martin Rouse, retail director at Payzone, said: "With the launch of this platform, Rapyd is making operating in the UK market as simple and efficient as it can be for companies around the world.
"We are excited to work with Rapyd to provide local payment options for companies around the globe and help them grow their businesses and provide better payment options for UK consumers."
UK offering
Rapyd's full-stack capabilities in the UK include:
Access to UK Faster Payment and BACS
IBAN and Virtual IBAN issuing
Card acquiring and issuing via principal membership with Visa and Mastercard
Cash collection and withdrawal
eWallet and other payment account issuing
Disbursement to bank accounts, eWallets, and other payment methods
Access to "open banking" services through the use of Account Information Service Providers (AISP) and Payment Initiation Service Providers (PISP)
The payments fintech is authorised and regulated by the Financial Conduct Authority in the UK.
To date, The Rapyd Global Payments Network supports more than 900+ payment methods in over 100 countries.