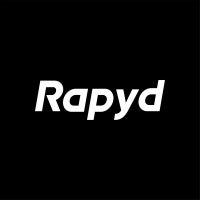 Fintech as a Service provider Rapyd has partnered with major Brazilian payment providers, including Dock and Banco Rendimento, to launch all-in-one solution in Brazil.
The new partnership will help to support cash, bank transfers, e-wallets, bill payments, debit and credit card transactions and issuing in Brazil through an all-in-one solution.
Dock is a banking-as-a-service technology company; and Banco Rendimento specialises in money transfers and payments solutions.
The partnership, which involves other local partners as well, seeks to support Brazil's fintech and commerce ecosystem for both in-country and cross-border expansion.
Brazilian merchants and international businesses will now be able to offer their customers the ability to pay with Brazil's most popular payment methods, without the need to do multiple technical integrations.
Exploiting a high-growth market
Arik Shtilman, CEO of Rapyd, commented. "We believe Brazil is a high-growth market with substantial opportunities to provide comprehensive payment services. These include acceptance, disbursement, and issuing capabilities that support a variety of use cases in e-commerce, gig economy, digital goods, fintech, and B2B markets.
"Our full-stack Fintech as a Service offering provides both domestic and international companies that are doing business in Brazil. It opens up a new way to reach out to a much larger pool of customers who are using alternative local payment methods."
Assisting domestic and international clients
Rapyd is considered a Payment Institution in Brazil and has local employees to assist domestic and international clients with collection and disbursement capabilities. The company also gives businesses access to white-label e-wallets and local card issuing.
Fred Amaral, General Director at Dock, further commented.
"Brazil continues to offer an exciting and growing opportunity for all investors, and fintech innovators. We are proud to partner with Rapyd to provide technology services for financial and payments capabilities to both local market players and global entities looking to quickly and efficiently enter the Brazilian market."
The launch of Rapyd's solution comes just a few months after the company raised a total of $180 million. This figure included the firm's initial series A funding round, previously announced Series B round of $40 million led by General Catalyst and Stripe, and its $100 million Series C round led by Oak HC/FT and Tiger Global.