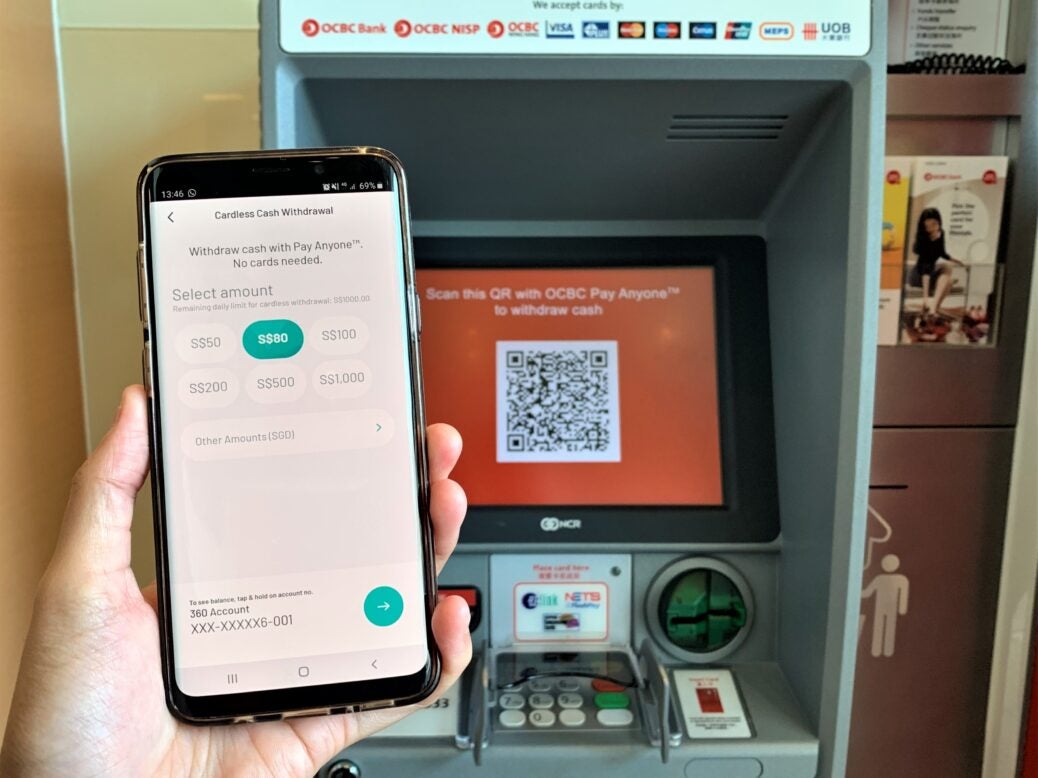 OCBC is the first bank in Singapore to enable cash withdrawals at ATMs using QR codes.
Consequently, OCBC customers no longer need to use a debit card and PIN to withdraw cash at OCBC's 655 ATMs.
Instead, OCBC customers can scan a QR code on the OCBC Pay Anyone app.
Users then complete the QR code ATM transaction by authenticating via fingerprint, faceprint or mobile banking login credentials.
Digital banking is soaring at OCBC. The bank says that active customers using mobile banking is up by 25% in the past year.
But despite the move towards a cashless Singapore three million cash withdrawals are made each month at OCBC Bank's ATMs. That figure remains unchanged from a year ago.
QR code ATM transactions in under 45 seconds
OCBC says that traditional use of the ATM can take around 80 seconds per transaction.  The new QR code ATM transaction can be completed un under 45 seconds.
Moreover, OCBC says that using a QR code rather than keying in a PIN is more secure.
In particular, OCBC says that biometric authentication us a more robust security feature than using a PIN number.
Furthermore, a physical ATM card can be skimmed while a mobile device cannot.
At the same time, the QR code ATM security features mean that the account can be barred. So if a customer's mobile is lost or stolen a stop can be placed on the account.
"We recognise ATMs are still an essential and frequently used touchpoint, says Aditya Gupta, head of digital business, OCBC Bank.
"Increasingly, more of these customers are getting familiar with and scanning QR codes to pay.
"We want to bring them the same ease, speed and security when they get cash at our ATMs. We believe this completely reimagines a core service for which customers engage with the banks
And we will move the needle in making QR code payments mainstream in Singapore."