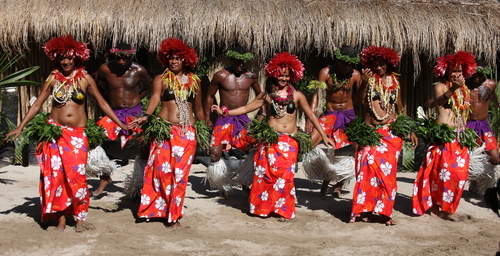 The Fiji country unit of Australian-headquartered lender Westpac has launched its first Visa-branded credit card in Fiji.
Speaking at the launch in Suva, Adrian Hughes, GM at Westpac Fiji said: "One of Westpac's goals is to make banking easier and our new Classic Visa credit card is just one way we're making this a reality. The card is another payment method for Fijians that's accepted in tens of millions of location in more than 200 countries and territories around the world. It really gives cardholders the ability to buys things at a host of places, online or access cash when in need."
The Westpac Classic Visa credit card has an annual interest rate of 19.5%, no joining fee or annual fee for the first year and cardholders will receive up to 55 days interest free on purchases.
The card also features free travel insurance when using the card to make travel purchases. The Overseas Transport Inconvenience Insurance provides benefits for delayed flights, a missed connection or if a passengers luggage has been delayed by more than four hours.
"For example, if on your overseas flight of two hours or more, your luggage containing your clothes and toiletries is delayed in getting to you for more than four hours, the cardholder is entitled to charge the cost for clothing and toiletries on the their Westpac Classic Visa credit card up to a certain value," said Hughes.
The cards travel insurance also provides cardholders with benefits in the case of accidental death or injury for travel overseas bought on the Westpac Classic Visa credit card.
The Westpac Classic Visa credit card is the bank's first Visa credit card product and features a graphic design with patterns from the Pacific cultures.
Westpac operates in seven Pacific countries – Papua New Guinea, Solomon Islands, Vanuatu, Fiji, Tonga, Cook Islands and Samoa – through its network of more than 50 branches, 100 ATMs, and thousands of POS locations.
Related Articles