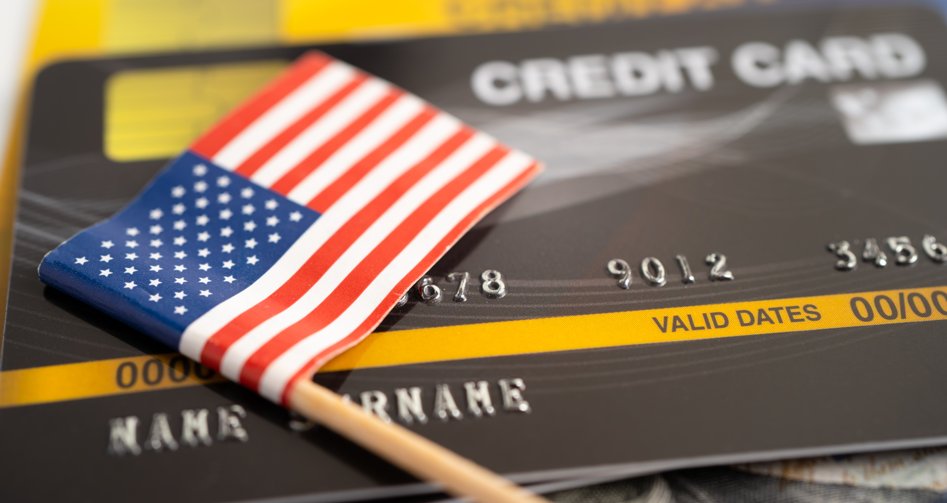 The US card payments market is expected to grow at a strong compound annual growth rate (CAGR) of 7.8% between 2023 and 2027 to reach $13.9trn in 2027, forecasts GlobalData, publishers of EPI.
An analysis of GlobalData's Payment Cards Analytics reveals that the US card payments value, which registered a growth of 11.2% to reach $9.4 trillion in 2022, is expected to grow by 9.4% in 2023.
Ravi Sharma, Lead Banking and Payments Analyst at GlobalData, said: "The US card payment market grew at 19.8% in 2021, driven by improving economic conditions and a rise in consumer spending after sluggish growth of 1.5% in 2020. The value grew further in 2022 due to the Covid-19 pandemic where consumer preferences shifted towards cashless methods of payment.
"The US has a highly developed payment card market, supported by a high level of awareness of electronic payments, combined with a well-developed payment acceptance infrastructure. Ready access to formal financial services has resulted in a population that is comfortable with credit and debit cards both in-store and online."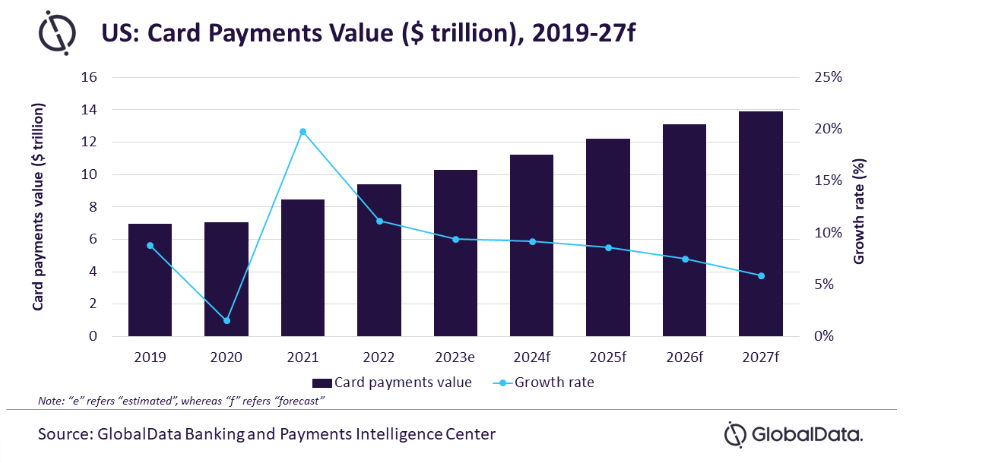 Contactless growth accelerates US cash displacement
The number of times cards are used for payments is also high among the US consumers, with the frequency expected to reach 106.6 times per card per year in 2023 compared to the average of 102.2 uses in 2018.
The growth in the payments market was characterised by the rise of contactless payments, as well as increasing use of payment cards via mobile wallets such as Apple Pay. Amid the pandemic, contactless card usage grew quickly, with most contactless users in the country seeing these cards as helpful.
In terms of card preference, traditionally, credit and charge cards have always been popular in the US due to value-added services such as reward points, discounts, and instalment payment options, accounting for 58.5% in total card payments value in 2023. Debit cards account for the remaining 41.5% share.
Sharma added: "The country has emerged from pandemic-driven economic uncertainty. However, high inflation remains a cause of concern. The Federal Reserve raising interest rates in a bid to tame inflation is impacting all sectors (including payments). Rising inflation and the increased interest rates have led to higher borrowing and living costs, thereby posing new challenges for faster growth in the US card payment market."