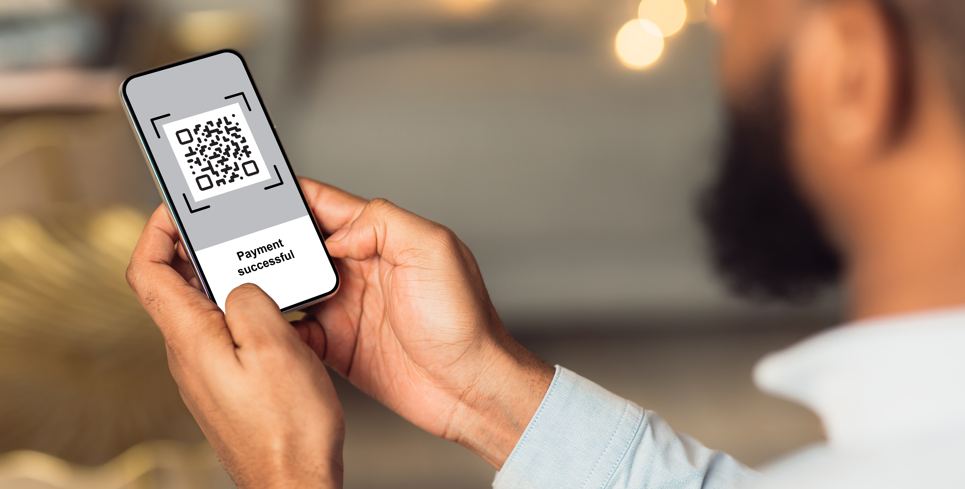 EchoPay and open banking payment infrastructure fintech, Token.io, have partnered to bring A2A payments to wholesale merchants across the UK.
Underpinned by Token.io's connectivity for A2A payments, EchoPay enables businesses to accept A2A payments at point of sale. This provides an additional low-cost payment option with instant settlement and enhanced security.
Eliminating intermediaries from the payment flow
Recent analysis conducted by EchoPay reveals that the average wholesale transaction amounts to £1,800, incurring average bank charges of £18. Furthermore, since interchange for most commercial cards is not capped in the UK, wholesale merchants also face higher card fees than consumer-oriented merchants.
Harnessing the benefits of open banking-enabled payments to eliminate intermediaries from the payment flow, EchoPay can significantly reduce these charges. This results in substantial benefits for wholesale merchants.
EchoPay's A2A payment solution can be easily installed on Point of Sale (POS) terminals as a custom tender. This allows merchants to generate QR codes for customers to initiate a frictionless A2A payment directly from their mobile phones.
James Ward, CEO and Founder of EchoPay, stated: "Our ambition is to help independent wholesalers across the country improve their profitability by reducing their banking charges. Our new partnership with industry leaders Token.io enables more businesses to discover the benefits of open banking-enabled payments."
A2A payments (often called 'Pay by Bank') are a fast and secure way to move money between bank accounts. Open banking-powered A2A payments do not require registration or error-prone data entry, and have Strong Customer Authentication (SCA) built in. The result is a seamless payment method. Payers authenticate A2A payments directly with their bank for a frictionless payment experience. This also delivers higher success rates than market standards, particularly for wholesale merchants with high average transaction values.
Cost savings, improved cash flow
James Ward added: "Open banking payments present an opportunity for merchants to offer their customers a fast and convenient alternative to traditional card payments.
Transactions using EchoPay cost the wholesaler a flat rate. This is particularly valuable for wholesale merchants operating in a B2B environment with high average transaction values. With EchoPay, merchants can effortlessly generate QR codes to accept A2A payments at the point of sale. This ensures instant payment processing, improved cash flow, mitigated risk of chargebacks, and a clearer view of funds for customers."
Todd Clyde, CEO, Token.io, added: "We are thrilled to bring the benefits of Pay by Bank solutions to new verticals. The launch of EchoPay is a big step forward in making Pay by Bank available at the point of sale. It expands the benefits of A2A payments to more merchants. In addition to cost savings, Pay by Bank enables better cash flow as payments are settled instantly. And they can also be allocated seamlessly for faster, easier reconciliation than invoicing and accepting bank transfers."