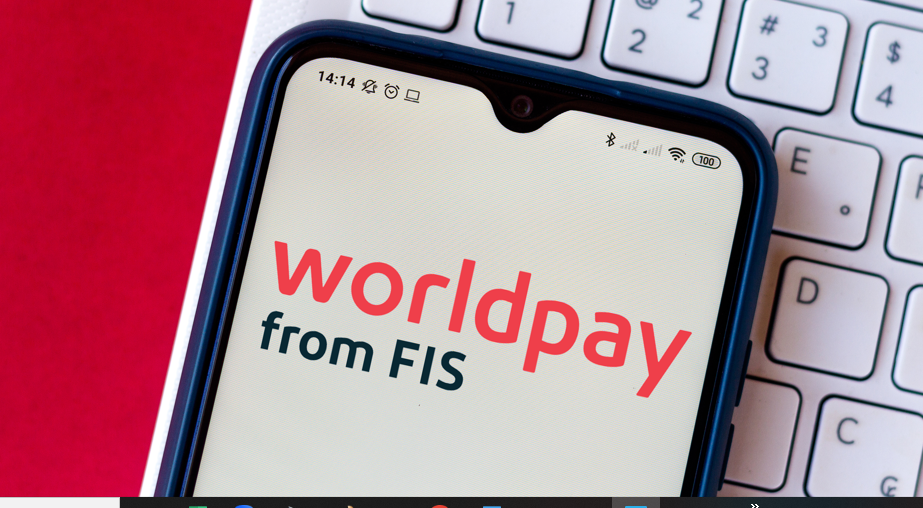 FIS is to sell a majority stake in its Worldpay Merchant Solutions business to private equity funds managed by GTCR. The transaction values Worldpay at $18.5bn. This includes $1bn of consideration contingent on the returns realised by GTCR exceeding certain thresholds.
According to FIS, the transaction maximises shareholder value by immediately securing proceeds based on a $17.5bn valuation. In addition, there is the opportunity for further upside. This valuation equates to a 9.8-times multiple on expected fiscal 2023 adjusted EBITDA. The calculation includes estimated dis-synergies and previously unallocated corporate and other costs.
Shareholders will not however forget in a hurry that FIS acquired Worldpay as recently as 2019 at a $43bn valuation.
The FIS share price is down by over 35% in the past year. Indeed, the share price has fallen by over 60% in the past three years. The market reacted to news of the deal by marking FIS' share price down by another 3%.
Worldpay has lost market share to its traditional rivals and new challengers under FIS' ownership. Cost-cutting measures including major job losses did little to alleviate a loss of market confidence.
The GTCR deal represents a material premium to FIS' recent valuation of approximately 8-times, and is aligned with leading, scaled payments players. FIS will receive upfront, net proceeds of approximately $11.7bn. Once the deal closes, FIS will retain a non-controlling 45% ownership interest in a new standalone joint venture.
FIS says the agreement will enable greater management focus and operational simplification for both FIS and Worldpay. In addition, the upfront cash proceeds will create immediate capital allocation flexibility. FIS will use proceeds from the sale to pay down debt and return additional capital to shareholders through its existing share repurchase authorisation, as well as for general corporate purposes, while maintaining a strong investment grade credit rating. GTCR has committed an additional equity capital investment in Worldpay of up to $1.25bn to pursue inorganic growth opportunities.
'An attractive valuation'
"This transaction allows FIS to partially monetise our Merchant Solutions business at an attractive valuation. It provides certainty for all stakeholders," said FIS CEO and President Stephanie Ferris.
"It also allows us to simplify and drive greater focus on delivering innovative, next-generation financial technology and software solutions. At the same time, Worldpay will become a privately held company. It will benefit from the resources and expertise of GTCR, which has committed additional capital to allow Worldpay to pursue inorganic growth in the rapidly evolving payments space."
Charles Drucker, incoming Worldpay CEO added: "This new separation path positions Worldpay for immediate success. It combines the benefits of a well-established global brand and group of talented payments professionals with the energy of an independent startup, all backed by a world-class private equity firm. I'm excited to be working with my former colleagues and GTCR to win in the marketplace and position Worldpay for long-term success,"
The transaction is expected to close by Q1 2024, subject to regulatory approvals and other customary closing conditions. Following the deal closing, FIS' ownership interest in Worldpay will be reported as income from minority interest.