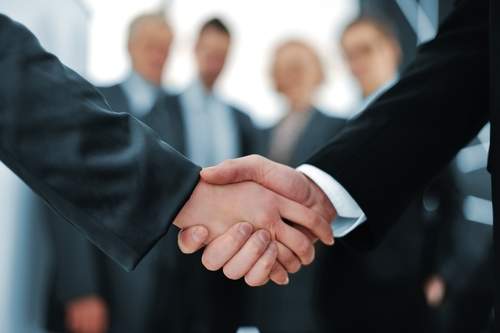 Mastercard looks to head off rival Visa as it attempts to buy Earthport for £233m ($306m).
Over the Christmas period, Visa made an unexpected £198m bid for the company. The offer was recommended by the Earthport's board and put to shareholders.
In a statement to the market on Friday, the board of Earthport withdrew its recommendation for Visa's offer and urged shareholders to instead take Mastercard's deal.
The deal Mastercard has put forward is at a 10% premium to Visa's offer. Visa said later in the day that it would consider its options, without giving further details.
Earthport's shares, which have risen four-fold since Visa first offered to buy the company, rose another 30% on Friday.
Earthport's interim chairman, Sunil Sabharwal, commented on the offer: "The board of Earthport is pleased to recommend Bidco's cash offer for Earthport, which is at a 10% premium to the Visa proposal. This offer provides our shareholders with even greater value in cash for their shares."
Mastercard and Visa set for bidding war
The arrival of Mastercard raises the possibility of a bidding war between the two payment processing giants.
Earthport was founded in 1997. It first developed lottery games and then later went on to produce technology to support businesses to make international payments. Furthermore, it operates across 87 countries.
With a simple single integration, Earthport gives companies flexible funding and FX capabilities, smart routing and direct clearing through its banking network.
Its cross-border payments capabilities enable banks and other financial firms to operate through a single relationship instead of the complexity of going through multiple ties with various payments channel.
The two deals come after a difficult year for Earthport. In 2018 the company suffered the loss of a major payment customer. It also reduced transaction volumes and went through a complete management shakeup.
Earthport reported operating losses of £8.4m for the year to June 2018 on revenues of £31.9m.
If Mastercard is successful, it will invest in the business but has hinted that it might "rationalise" Earthport's head office in London and its data centres.