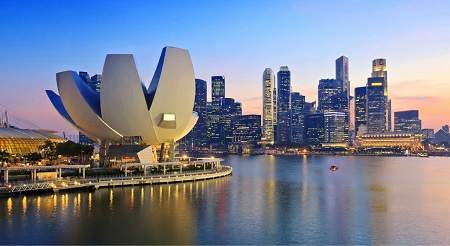 Singapore-based fintech startup Volopay has partnered with fintech platform Nium to bolster corporate card issuance experience for companies.
Under this partnership, Volopay will provide a single platform to manage all business spending by integrating Nium's enterprise-grade API solutions.
By partnering with Nium, Volopay will offer its corporate cards to its clients.
These cards are integrated with Nium's platform, and clients can use it to pay anywhere globally.
Nium had set up a fintech collaborative programme named 'BOLT' to promote collaboration amongst fintechs in the Southeast Asia region. Volopay was also part of this programme.
Nium VP of programme management and head of BOLT initiative Krishna Kumar Singh said: "Volopay is a true testament of what Nium's BOLT programme represents – that innovation can truly happen through collaboration within the industry I am really proud to see how Volopay has grown to become who they are today, and look forward to seeing more from the company in the near future."
Through the latest collaboration, Volopay will enable companies to issue corporate cards to their employees.
Companies will be able to configure those cards with real-time tracking software and a mobile app.
Managers will get real-time data insights into the expenses, through which they can learn the spending patterns of the company.
Moreover, using Volopay's corporate cards, they will also receive cashback on foreign exchange (FX) transactions.
As a result, companies adopting Volopay as their expense management solution will be able to save costs as well as time.
Currently, Volopay serves Singapore businesses. It aims to foray into the entire ASEAN region and Australia as well.
Volopay founder and CEO Rajith Shaji said: "Nium's BOLT program helped us to solve the expense-related struggles that generally most companies face.
"They provided us with a seamless financial rails payment platform that helped us to provide our customers with a precise solution to address all their spending loopholes."