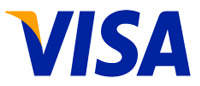 Visa has partnered with payment platform KyckGlobal to expand real-time push payments in the US commercial space.
The partnership leverages Visa's real-time push payments solution.
Dubbed Visa Direct, the solution has been designed specifically for small-business and consumer payments.
Financial institutions use Visa Direct to enable their customers to make a money transfer to a debit account in real-time.
Through the partnership with Visa, KyckGlobal hopes to boost the use of push payments beyond person-to-person (P2P) payments.
KyckGlobal is a cloud-based payments platform that allows disbursements across various payment types and compliance for 1099 payments.
The technology is used in specialty consumer lending, rent payments aggregation, insurance claims, incentive programmes, among others.
KyckGlobal board member Donald Boeding said: "Real-time payments offer a $10trn opportunity in the United States.
"The vast majority of that opportunity lies in funds disbursements by businesses.
"KyckGlobal's front end, supported by Visa's reach and network infrastructure, will unlock real-time payments for countless industries."
Using push payments, businesses can send money directly to the recipients, to a consumer or small business debit or prepaid card.
The growing demand for P2P payments has enabled the banks to make push payments available for businesses in the US.
Push payments do not require routing or account numbers and allow money transfer at a lower cost compared to traditional payment methods.