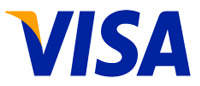 Visa and BRI Ventures, the corporate venture arm of Bank BRI of Indonesia, has invested an undisclosed amount in the Singapore-based fintech platform Nium.
Nium will use the investment to create a diversified payment infrastructure for consumers, SMEs, large enterprises as well as banks and financial institutions.
Additionally, the fintech firm intends to use the fresh funds on product development and strategic acquisitions.
Going forward, the firm intends to build vertical expertise across Europe, India, the UK and the US.
Nium co-founder and CEO Prajit Nanu said: "Visa and BRI Ventures' participation is a vote of confidence for our business model and its resilience despite the climate.
"We are interested in tech infrastructure players with capabilities in issuance, local payment rails etc., which complement our own and can help us ship faster in markets we are bullish on."
Nium, formerly known as InstaReM, operates its remittance operations of 'Send, Spend and Receive' across more than 90 countries and 63 currencies.
The 'Send' option is for international payments and transfers to Visa debit cards. 'Spend' is a B2B payments service which also provides employee expense cards.
The 'Receive' option is for payment and invoice collection through digital accounts and cards.
Visa and BRI Ventures are new investors joining Nium's existing backers in its latest funding round.
Visa Asia-Pacific regional president Chris Clark said: "Nium and Visa's collaboration began in early 2019 when Nium joined the Visa Fintech Fast Track programme in the Asia-Pacific.
"We've worked together on new commerce experiences like instant remittances for consumers and businesses in South-east Asia."
BRI Ventures CEO Nicko Widjaja said: "We have been working closely with Nium since their InstaReM days, when it was processing consumer remittance, and are excited to witness its growth as it expands their service offerings to include financial institutions and corporates."