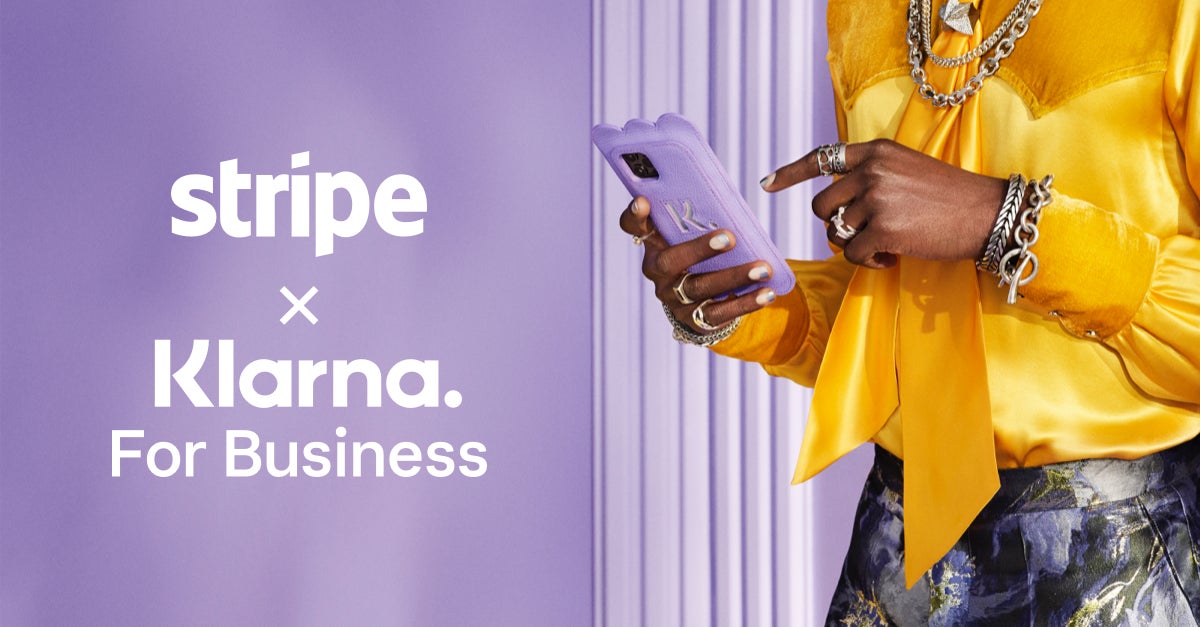 French BNPL firm Klarna has struck a strategic partnership with digital payments firm Stripe to help retailers worldwide offer flexible payment options to their consumers and boost their revenues.
The partnership will enable retailers using Stripe across the US and 19 countries in Europe to activate Klarna as the preferred payment method for checkout.
According to Klarna, the initial results show that the integration of Klarna's payment method led to an average 27% increase in sales for retailers using Stripe.
The company also claims that there has been a 41% growth in average order volume for retailers using Klarna and a 36% increase in the purchase frequency.
Klarna chief technology officer Koen Köppen said: "Over the past years, Klarna and Stripe redefined the e-commerce experience for millions of consumers and global retailers.
"Together with Stripe, we will be a true growth partner for our retailers of all sizes, allowing them to maximise their entrepreneurial success through our joint services."
Klarna and Stripe are planning to further expand their partnership in the future.
At present, Stripe is Klarna's preferred payments partner for consumer purchases pre-funded by Klarna in the US and Canada.
Klarna has moved more payment processing volume to Stripe than initially planned after tests with the latter's services showed improved performance rates.
The firm is now tapping Stripe for the majority of its payments volume in the US and Canada.
Commenting on the latest development, Stripe chief product officer Will Gaybrick said: "We're thrilled to partner with Klarna so millions of businesses on Stripe globally can offer increased payment flexibility.
"Klarna's payment options are a powerful tool for online businesses to attract more customers, boost conversion rates, increase basket sizes, and thus grow their revenue."
Stripe's competitors Square and PayPal have also recently struck BNPL deals.
In August this year, Square agreed to buy Australian BNPL fintech Afterpay in a transaction worth around $29bn (A$39bn).
Meanwhile, last month, PayPal announced the acquisition of Japanese BNPL services provider Paidy for nearly $2.7bn (JPY300bn).