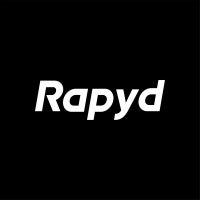 British digital payments firm Rapyd has further bolstered its footprint in Asia Pacific by launching its payment capabilities in South Korea.
The company, which launched its all-in-one solution in India recently,  launched its service in South Korea by teaming up with local payment service providers including KCP and PayLetter.
The company, which secured $100m funding in October last year, will offers customers access to payment options across local and international cards, mobile wallets, bank transfers, vouchers, and carrier billing.
By using the Rapyd Collect platform, South Korean businesses can accept payments in the form of international credit cards like Visa, Mastercard, JCB, and UnionPay.
The local cards include the Hyundai Card, Shinhan Card, Samsung Card, BC Card, Lotte Card, and others.
Additionally, the Rapyd Disburse solution enables B2B, C2B, B2C, and C2C payments via T+1 bank disbursement to businesses and real-time to individual beneficiaries.
Rapyd's solutions allow international companies to offer localised payment options tailored to Korean consumers' needs.
Rapyd Asia Pacific vice president Joel Yarbrough said: "With the launch of Rapyd's payment capabilities in South Korea, we are able to bridge the global e-commerce players to a vibrant and exciting Korean market opportunity and create a truly native South Korean Payment experience."
The company will also give South Korean businesses access its Global Payments Network.
The fintech money transfer service provider SENTBE is the first company in the country to access Rapyd Global Payment Network.
SENTBE CEO Alex Choi said: "We are pleased to be collaborating with Rapyd, a vital partner in helping SENTBE expand globally as a total FX solution company.
"As we have recently acquired a Payment Gateway licence in Korea, we are also looking forward to being a solid infrastructure partner for Rapyd in the near future."
KCP MD Jaewook Noh said: "South Korea is one of the world's most mature payment markets in the world, and we welcome an opportunity to collaborate with Rapyd and bring Korea closer to the global e-commerce ecosystem."
The company rolled out it all-in-one, full-stack payment solution in the UK in June.