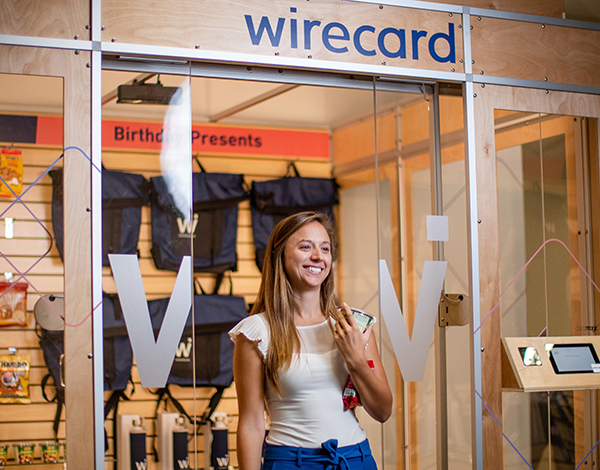 Orange Bank is rolling out Google Pay for Android users in an expansion of its cooperation with Wirecard.
The addition of Google Pay will increase the 17% mobile payments market share held by Orange Bank.
Google Pay is a mobile, secure payment method that enables contactless payment at checkouts, online shopping and payments within apps. Orange Bank customers can now pay quickly and easily with any Android smartphone with NFC functionality.
According to an eMarketer study, France is one of the leading nations in mobile banking. Specifically, it boasts a mobile access rate to bank accounts of around 70%.
France: 6.6 million mobile payments users
In addition, about 6.6 million people or 15.6% of smartphone users in France pay at least once every six months with their mobile phone in retail stores. Orange Bank recognised this trend early on.
Together with Wirecard it has developed an innovative mobile banking solution. This enables contactless payment by mobile phone, the dispatch of money by instant message or instant bank balances.
"We already had very good experiences with Wirecard when we first launched Orange Bank. We were therefore delighted to be able to count on the support of our experienced partner for this project as well. Every Orange Bank customer with a NFC smartphone can now benefit from the advantages of cashless payment," says Stéphane Vallois, Deputy CEO at Orange Bank.
"Together with Orange Bank, we are continuing to make our vision of a cashless society a reality. France in particular is a very interesting market. The adoption rate in the mobile banking sector is already very high there," adds Philippe Laranjeiro, head of sales, digital & telco, Wirecard.
Orange Bank: 500,000 customers and Spanish debut
In November, Orange Bank said that it has now signed up over 500,000 customers.
Moreover, the bank says that it continues to attract new customers at the rate of over 20,000 per month.
Orange Bank is now launching its services in Spain. It will offer a complete mobile based banking service. The offering includes a savings account and current account with a Mastercard debit card.