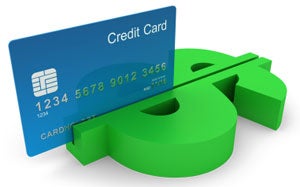 Organisations can realise huge savings by switching from online card payments to open banking payments, according to open banking infrastructure provider Yapily.
The figures are of particular importance to merchants and online sellers, who spend £80.4m a year on fees to card networks.
The new data, released in Yapily's latest report 'A manifesto for payment innovation', was compiled through an analysis of digital payments made in the UK. It compared average transaction fees charged in different sectors, with that of the significantly lower fee charged by emerging open banking payment providers. 
In the sample month of March 2020, there were 1.6bn debit and credit card transactions made in the UK, with a total spend of £57.5bn.
Counting the 1% fee on each transaction
After factoring in a 1% fee on each transaction, representative of a standard card fee, that's £575m paid to card providers in one month. This number will likely have increased during the months spent in lockdown.
In the UK, ecommerce businesses such as Amazon, eBay or Shopify process an average of 10,000,000 transactions per month, with an average value of £67 each. With a typical card network fee rate of 1% per year, that's £80,400,000 wasted by merchants annually.
If merchants had processed their payments through Open Banking, it would have only cost them £6,360,000 per year – saving these businesses 92%, which equates to £74,040,000.
"A monopoly on the market"
 Commenting on the data, Matt Cockayne, CCO of Yapily said:
"Businesses are looking at ways they can streamline their operational costs, and the spotlight is firmly on the fees charged by card networks. For too long, due to a lack of payment innovation, these card payment providers have held a monopoly on the market. But this is changing.
"Using Open Banking payments offers financial benefit to the ecommerce sector. This means merchants and their sellers can either pass on these cost savings onto their customers or reinvest money back into their business. We're already seeing card networks exploring Open Banking options through partnerships, such as our recently announced partnership with American Express."
Elsewhere, businesses within other sectors are also losing profits amid payments charges:
Travel and hospitality
The travel and hospitality sector is one sector that could benefit from payments innovation the most.
With an average of 1.2 million transactions per year with an average value of £300 each, these businesses pay £3,6000,000 every year in card network fees. That's if the rate remains at 1% per transaction.
In comparison, the industry would only needs to pay £420,000 in fees if they switched to Open Banking, a massive 88% in savings, equivalent to £3,180,000, that businesses will be free to reinvest in whatever they see fit.
Financial services
The financial services industry could also save millions by moving to Open Banking.
With an average of 1.2 million transactions per year with an average value of £429, card network fees (1%) are costing the industry £5,148,000 every single year – while Open Banking would cost £660,000 over the same period, freeing up 87%, which equals £4,068,000 in savings.