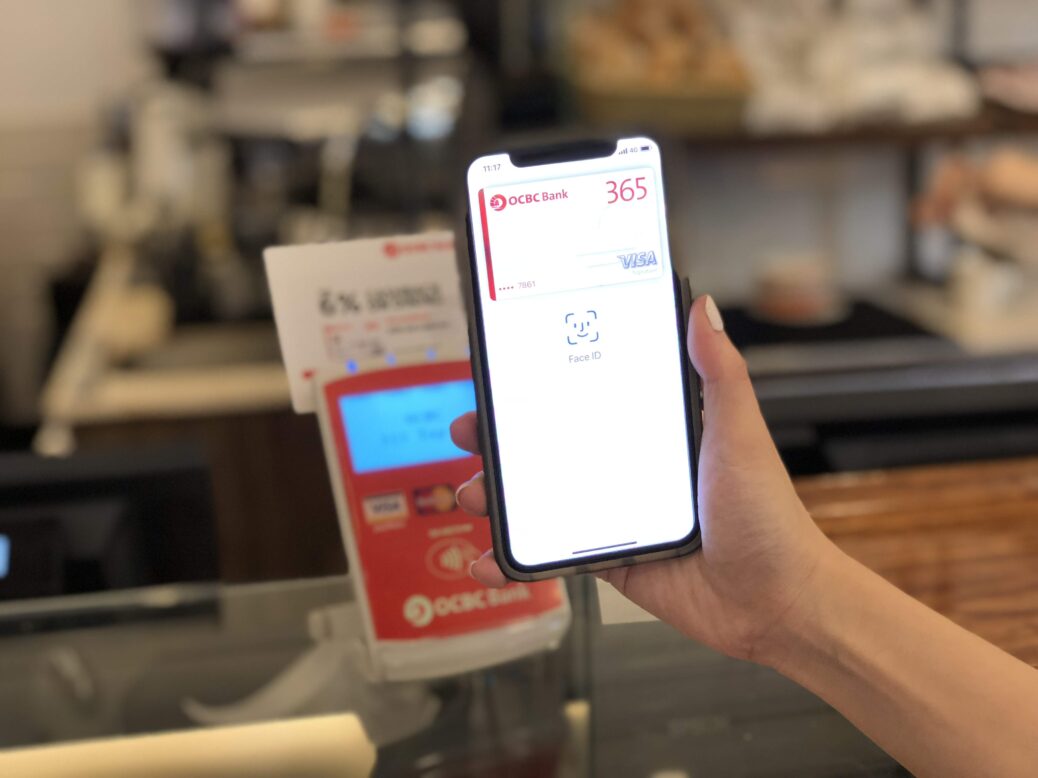 OCBC has become the first bank in Singapore to enable customers to transact at merchants that accept Apple Pay within minutes of applying for a new Visa credit or debit card.
OCBC customers no longer need to wait for their physical card to arrive – they can now add a digital card to Apple Pay instantly via the OCBC Mobile Banking app.
According to OCBC, Visa cards make up almost 80% of OCBC Bank cards currently linked to Apple Pay. Instant provisioning of cards for use with Apple Pay has been enabled for OCBC Bank Visa credit cards – including the 365, FRANK, Voyage, Robinsons Group, Plus! Visa and NTUC Plus! cards – as well as the Yes! debit card.
Aditya Gupta, OCBC Bank's head of e-business Singapore, said: "This is the new digital – instant, embedded and frictionless access to banking products and services. Our customers can now receive their new card digitally and provision it to their Apple Wallet to start paying with it straight away – all from within our mobile banking app and within a few minutes.
"We believe this is a huge level-up in customer experience and will further accelerate our digital card applications and cashless payments market leadership drive."
OCBC – contactless leadership in Singapore
OCBC Bank is the market leader in contactless payments in Singapore: one in every two Visa contactless transactions, including Apple Pay, is made with an OCBC Bank card. Monthly mobile wallet payments have doubled since 2016, while the number of credit cards provisioned to mobile wallets has increased sevenfold.
Around 60% of OCBC Bank cards linked to mobile wallets are on Apple Pay. Mobile wallet usage is especially popular for lifestyle transactions including groceries, transport such as private hire cars, food deliveries and fast food.
Vincent Tan, OCBC Bank's head of credit cards, said: "When we first introduced mobile payments to our customers in 2016, the future of payments looked exciting then – and it has definitely proven itself to be so.
"We have clear leadership in the mobile and contactless payment space. More OCBC customers, even those who are not currently our cardholders, can now benefit from our suite of credit cards within minutes of applying for one.
"With our instant digital card issuance, they can immediately provision their new cards to Apple Pay via our mobile banking app, and start to enjoy our cards' rewards and rebates."