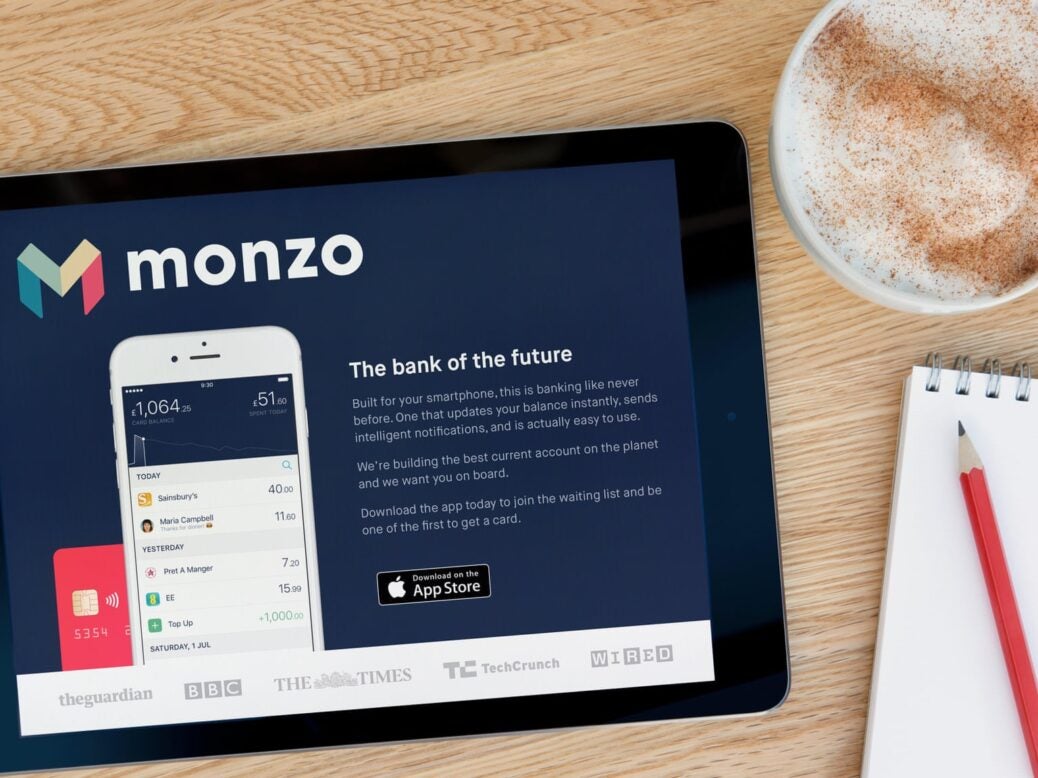 Challenger bank Monzo has launched its second paid-for account in three months, to make money during a difficult year that has seen CEO Tom Blomfield waiving his salary for 12 months due to the coronavirus pandemic.
The new offering is a £15-a-month premium service that carries a range of benefits, such as travel and phone insurance, and comes in a solid steel card.
Mike Hudack, Monzo's chief product officer, said:
"For £15 a month you're getting travel insurance, phone insurance, you can see all of your other accounts within Monzo, you get the metal card, really powerful budgeting tools, a push notification every month with your credit score, offers, cash deposits, interest on your balance, virtual cards and a higher fee-free cash withdrawal overseas."
Monzo Plus was first paid-for account
The launch of Monzo Premium comes after the July launch of Monzo Plus, the app-only bank's first fee charging account for consumers.
Monzo Plus costs £5 a month and offers a more limited range of features when compared with Premium.
Hudack said Plus had performed "phenomenally well," with 50,000 sign-ups in the first month. He declined to share up-to-date customer numbers.
Hudack said it was "the right time for us and the right time for our customers" to launch Premium, despite coming so soon after the launch of Plus.
"It's very common in the market to have good, better, best," Hudack said. "This three-tier offering, there's a good pattern."
Dealing with Covid challenges
Monzo had been working on the Premium account for almost two years, he added.
In July, Monzo said it faced a pivotal year with significant risk to the business due to the Covid-19 pandemic. The company has been forced to furlough and layoff staff and suffered a large write down in its value.
Monzo founder Tom Blomfield said the business was now focused on "becoming a sustainable company that's here for the long haul."