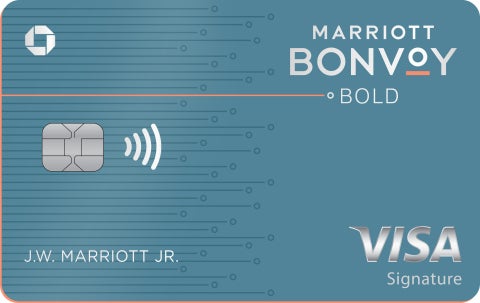 The Marriott Bonvoy Bold™ card has announced the launch of BoldFamilyTravel.Chase.com – a new interactive, online resource that enables families to plan future travel, together.
Along with this launch, Marriott Bonvoy Bold™ also released new findings from a recent survey of parents and grandparents that uncovered:
BoldFamilyTravel.Chase.com makes it fun to include children in travel planning by providing families with interactive and educational resources that make it easy to involve the whole family in vacation planning.
It also grants families the opportunity to learn about various destinations and types of vacations they can partake in when they are ready to travel again.
A one-stop-shop for all the resources for travel planning
The website and its resources were created in partnership with the renowned family psychologist, Dr. Jennifer Hartstein, who provided tips on empowering children across age groups, preferences and needs to participate in the travel planning process.
"Planning travel with your children or grandchildren is not only a fun family activity but also a learning experience in which kids can build core life skills such as communication, cooperation, and compromise," Dr. Hartstein said.
"BoldFamilyTravel.Chase.com is a one-stop-shop for all the resources you need when engaging your whole family in the planning process, including tips by children's age and a database of recommended travel-themed books and movies that everyone can enjoy together before embarking on their trip," she added.
VACAVATAR: an interactive vacation profile builder
The Marriott Bonvoy Bold™ survey found that nearly half (48%) of respondents find it challenging to decide on a place everyone likes or to choose a destination.
The website features an interactive vacation profile builder called a VACAVATAR (pronounced vei-kei-vuh-taar, VACAVATAR is a mashup of the words "vacation" and "avatar").
The VACAVATARS allow each family member to create their "vacation self" with accessories, clothing, scenery, and gear that depict them on their dream vacation – a fun activity that families can do together.
Once the whole family's vacation preferences are selected, the VACAVATARS will generate a list of Marriott Bonvoy hotel properties at destinations that align with the family's dream vacation.