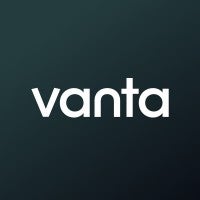 Marqeta, the global modern card issuing platform, today announced that it has helped Berlin based fintech, Vanta, launch its next generation credit card for startups – the first of its kind in Germany.
Using the Marqeta platform, Vanta was able to quickly build its credit card offering in just three months, providing startups with a one-stop solution for obtaining credit.
Marqeta's instant card issuing capabilities will give Vanta customers access to an unlimited number of physical and virtual cards for employees and departments.
Once signed up, businesses can start issuing cards to employees within seconds, allowing startups to access finance at short notice for a range of purposes.
Using Marqeta's platform, Vanta customers have the flexibility to set spending controls and limits on individual cards, allowing its customers to gain real-time control and transparency over spend.
"An underserved segment in Germany"
Vanta's CEE Ante Spittler commented:
"Startups have always been an underserved segment in Germany when it comes to obtaining credit cards – particularly those with sufficient credit limits for their needs – a task that has become even harder since the onset of Covid-19.
"Additionally, traditional providers typically fail to provide startups with intuitive software to suit their business needs, making it much more difficult to issue cards to employees and put in place individualised spending controls.
"This is what drove us to launch Vanta and support agile and innovative startups in need of cash. Marqeta was the perfect partner to help us create a highly differentiated product and achieve speed to market.
"With a traditional payment processor, it would have taken significantly longer, but Marqeta's API driven approach meant we were able to build the platform in three months."
Helping Vanta customers set up controls on their cards
Powered by the Marqeta platform, Vanta customers can set up controls on their physical and virtual cards, through their mobile app and website. This includes setting daily or monthly spending limits, as well as the ability to freeze a card at any time.
Soon, customers will be able to control a card's type of spend, such as being limited to payments on just food and drink if it has been issued for a corporate event or travel for certain employees.
Vanta is also utilising Marqeta's powerful fraud detection capabilities, which work in real-time to make decisions about whether a transaction is fraudulent prior to authorisation, providing more security to customers and reducing risk and unnecessary investigation time.