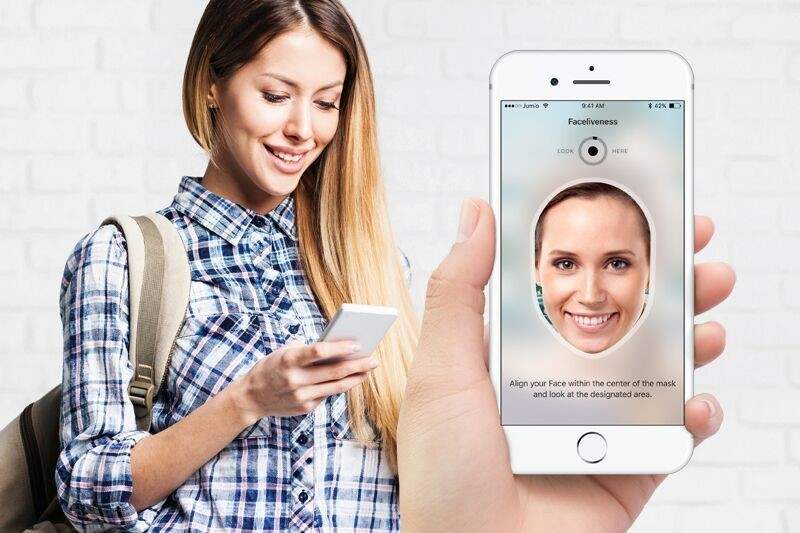 Jumio Authentication has launched, bringing an added layer of security for verifying an identity during high-risk transactions.
This new video selfie authentication solution will leverage biometrics for initial identity proofing and ongoing user authentication. Thus it creates an online transaction experience that is quick, secure and easy to use.
Jumio Authentication is ideal for high-risk scenarios such as logging in from a foreign IP address or authorising wire transfers.
CEO of Jumio, Stephen Stuut, commented:
"As more of our important interactions move online, establishing trust digitally has become critical.
"Jumio is pioneering selfie-based authentication to allow businesses to leverage biometric user data captured during enrolment and re-verify that data in the future. With our new selfie-based authentication, users are not required to repeat the identity proofing process again — they just take a quick selfie — and as the digital chain of trust grows, so does the security level."
The goal of Jumio Authentication is to completely eliminate identity fraud by adding this extra verification to the proofing process
Fraudsters are constantly finding new ways to break through security firewalls. To tackle this threat Jumio is using anti-spoofing technology from FaceTec to securely authenticate an image.
Furthermore, the process captures the user's images taken from any 2D mobile device camera or webcam. These face frames will reconstitute to create a 3D face map which contains over 100 times more liveness data than a 2D photo.
Benefits of biometric security
Biometric technology has a number of different use cases that ease the customer payments journey.
Banks and financial organisations are adopting the technology far more as it is harder to hack into. The technology replaces sensitive financial data such as card numbers and passwords.
Using fingerprints, iris scans or face selfies is a secure way to verify a persons' identity and the technology is certainly becoming popular.
Mastercard announced that the option of choosing biometric authorisation during online transactions should be made available to all its customers.
CEO of FaceTec, Kevin Alan Tussy, said:
"Data breaches have put hundreds of millions of personal records and passwords into the hands of fraudsters. Biometric technology, especially face authentication, holds universal promise for solving our user access security challenges,"
"ZoOm provides Jumio's customers with 3D face authentication featuring  iBeta/NIST Level 1&2 Certified Liveness Detection based on the ISO 30107 standard, making it secure enough to replace passwords, knowledge-based authentication, and even SMS-based two-factor authentication on over 10 billion supported devices."
The use of passwords to authenticate someone is woefully outdated. Many consumers forget them and quite often they abandon their shopping altogether.
Jumio Authentication will be able to provide greater security for high-risk transactions and also remove friction from the process.