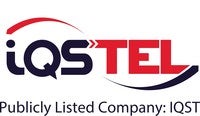 iQSTEL is supporting its fintech company, Global Money One, to create a mobile banking app. The app will serve the underbanked Hispanic and other populations in the US that lack access to bank accounts.
iQSTEL recently entering into an agreement with Payment Virtual Mobile Solutions to build a Visa Prepaid Debit Card Service.
The new Visa PDCS is being constructed under a new subsidiary corporation named Global Money One, Inc. (www.globalmoneyone.com). Under the agreement with PayVMS, iQSTEL will own 75% of Global Money One with PayVMS owning the other 25%.
The Visa PDCS is expected to generate estimated revenue over five years of $45m to $128m with an approximate EBITDA margin of 30% to 40%.
According to the FDIC, more than 25% of US households (27.1 million) are either unbanked or underbanked.
VISA MoneyOne's prepaid card and mobile solution will offer FDIC-insured prepaid accounts and domestic and international bill payments. In addition, it offers peer to peer transfers, cheque deposits and remittances from the US and another target 70 countries.
Global Money One, FIS Global bringing new products to market quickly
Global Money One will deploy FIS Global's recently announced FIS Modern Banking Platform.
The FIS Modern Banking Platform delivers advanced digital functionality, flexibility, and openness along with mission-critical scalability and resiliency.  Through its modular, cloud-native architecture and integration with open application programming interfaces, the FIS Banking Platform will enable Global Money One to bring new banking products to market quickly and comply with changing bank regulations.
The FIS solution will be delivered via a Prepaid Program Management and Processing Solution model. This will allow Global Money One to speed deployment while minimising capital investments.
VISA MoneyOne customers will have a choice of a physical or virtual card to make store and online purchases. In addition, it offers bill payments, ATM withdrawals and international remittances.