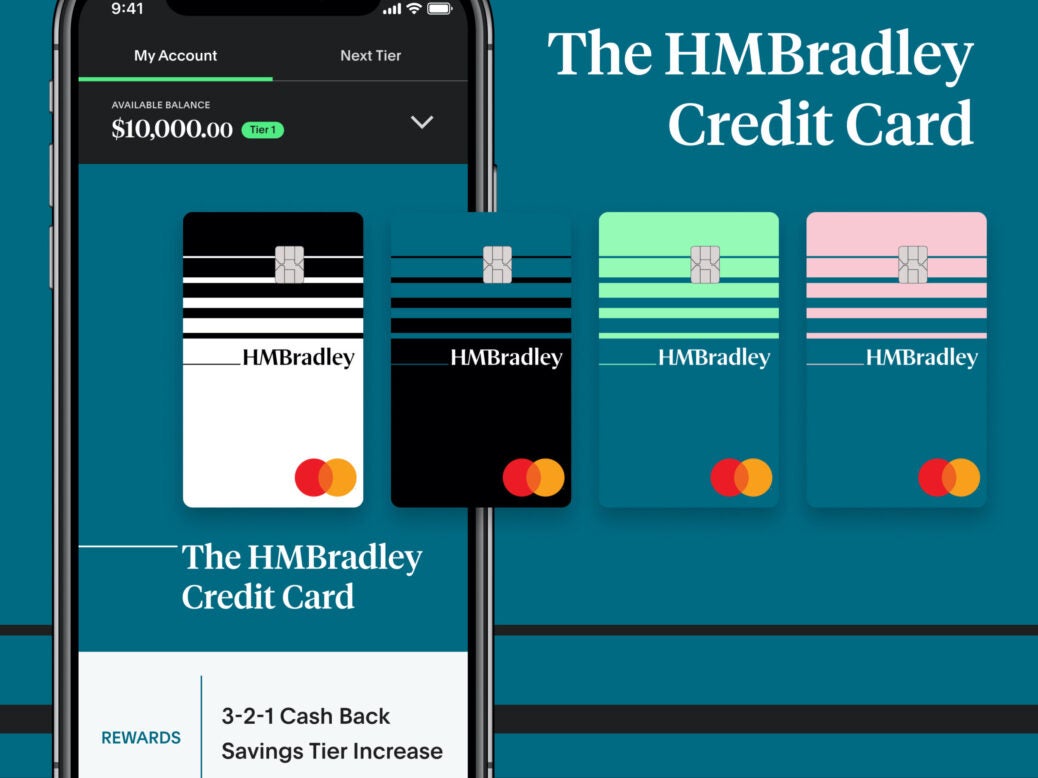 US-based digital banking platform HMBradley has launched its rewards credit card and a new full-featured mobile app for consumers.
The HMBradley card offers consumers up to 3% cashback for purchases in their highest spending category, 2% in the next highest and 1% for additional expenses every month.
The new card is issued by California-based Hatch Bank and reads into the consumers' spending habits. It is available via HMBradley's flagship 'One-Click Credit' approval process.
The card is available for HMBradley's deposit account customers and the cashback bolsters their 'savings tier' levels for spending at least $100 per month.
The mobile app, on the other hand, allows customers to create savings plans, conduct payment transactions from anywhere as well as opt into One-Click Credit.
The cardholders can claim their cashback offers from the 'Credit Offers' dashboard in the app. Once claimed, they can view their credit limit and usage terms.
They can also view their transactions, balances, and savings tiers.
HMBradley co-founder and CEO Zach Bruhnke said: "The HMBradley Credit Card takes all of the guesswork out of rewards so that consumers can use it however and whenever they want.
"Similarly, we made it just as easy to bank via mobile as it is over a laptop or desktop with an experience we feel is superior to other traditional banking options."