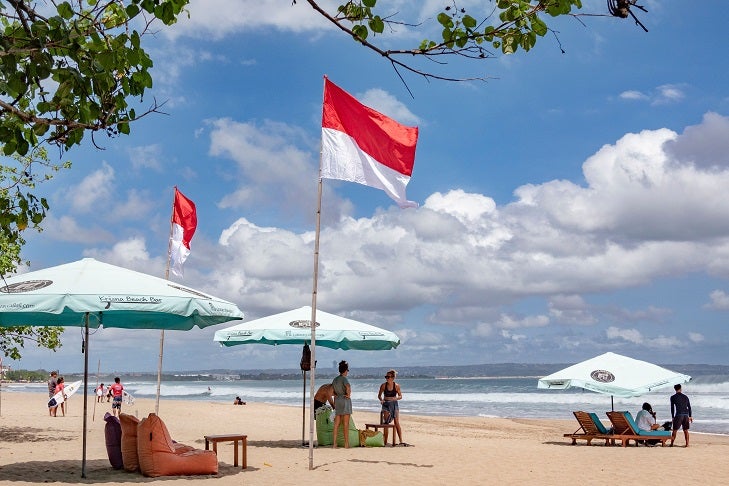 Indonesia's Gojek, which offers ride-hailing, food delivery, and payment services, has secured an additional investment of $300m from Indonesian telecom operator Telkomsel.
The continued investment is said to be part of the companies' plan to further optimise the progress of 'an inclusive and sustainable' digital ecosystem in the country.
The additional investment will also enable Telkomsel and Gojek to open up more opportunities for synergy and integration of digital services to offer greater added value to customers, communities and all partners in the business ecosystem.
Telkomsel president director Setyanto Hantoro said the investment is part of the company's strategy to strengthen its digital business trifecta, namely Digital Connectivity, Digital Platform and Digital Services.
Hantoro added: "As a digital telco company, we continue to carry out continuous development that goes beyond connectivity capabilities, by continuing to develop the digital industry in Indonesia through the contribution of excellence of Telkomsel and Gojek, both in the areas of expertise and innovation.
"The growing needs of the Indonesian people require a holistic ecosystem, and this can be realised through the synergy between the two companies."
Gojek Group co-CEO Andre Soelistyo commented that Telkomsel's new funding will boost the resources and technology expertise of both companies to bolster the benefits of the digital economy for more Indonesian consumers.
The investment was backed by Telkomsel's shareholders Telkom Indonesia and the Singtel Group.
In November 2020, Telkomsel made its first investment in Gojek as part of its initiative to strengthen digital ecosystem in the MSME sector and increase convenience for driver partners.
Last June, Gojek secured an investment from WhatsApp and PayPal as part of a financing round.
In April, Gojek reportedly acquired mobile PoS startup Moka in a deal worth around $130m.