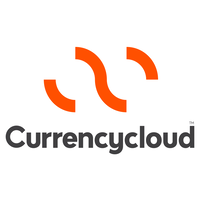 UK-based end-to-end accounts and payments solutions provider Contis has forged a partnership with global payments platform Currencycloud.
Through this partnership, Contis can now offer foreign exchange and international money transfer services to all its clients and account holders.
Under the agreement, Contis will integrate its cloud-based technology with Currencycloud's multi-currency account infrastructure.
Currencycloud integration is said to provide end customers with a cost-effective way of sending money overseas using Contis' app.
Currencycloud sales director of banking and issuing Lewis Nurcombe said: "Contis delivers a comprehensive service to its customers and we are thrilled that they chose to partner with us to deliver their foreign exchange solution.
"This partnership means that Contis customers can take advantage of fast, efficient and clear payment processes."
The latest partnership will allow Contis to make international payments available for more than one million customer accounts.
Account holders will now be able to convert Sterling to over 30 currencies and transfer money to more than 50 countries across five continents.
This offering will benefit account holders looking to transfer funds overseas.
It will also benefit fintech clients with an international customer base, and firms looking to expand globally.
Contis chief disruption officer Jason Ollivier said: "We have increased investment in our core platform and bolted on functionality to our API based platform to meet client needs.
"Integrating Currencycloud's best-in-class tech dramatically simplifies sending money abroad, at a time when international transfers are becoming more essential for banks, fintechs and their customers."
Founded in 2008, Contis is a principal member of Visa and secured its e-money licences from the Financial Conduct Authority (FCA) and Bank of Lithuania.
The firm obtained a consumer credit licence in the UK in 2018.
Last month, Currencycloud secured its e-money licence in the Netherlands, awarded by the Dutch Central Bank.