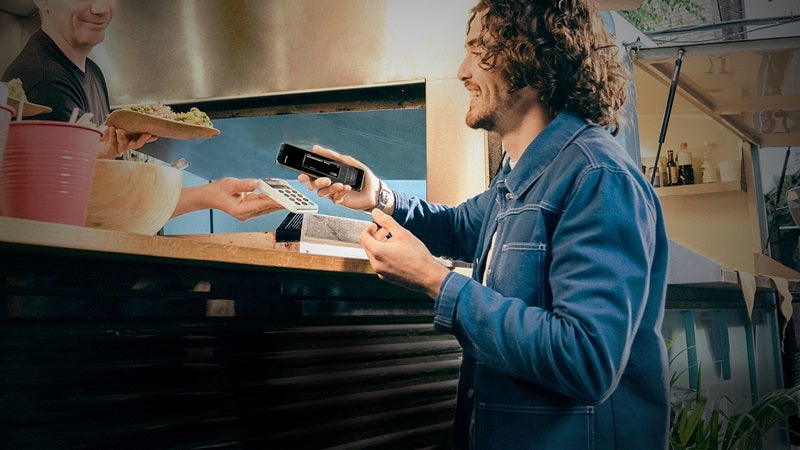 Austrian neobroker Bitpanda has teamed up with UK-based payments fintech Contis to issue a new multi-asset debit card.
The Bitpanda Card combines Contis' 'zero-balance' Buffer technology with Bitpanda's multi-service platform.
The 'zero balance' technology is designed to help users by eliminating the need to liquidate assets before spending. It will enable Bitpanda users to convert their digital assets to fiat at point-of sale, both online and in store, where Visa is accepted.
Bitpanda Card is claimed to advance the boundaries of crypto and asset spending in Europe, with Bitpanda platform allowing users to hold over 55 digital assets, including cryptocurrencies, precious metals and fiat.
The users will be able to link the card to any asset in their Bitpanda portfolio and switch to any asset through the app while spending in real-time.
Commenting on the new card, Bitpanda co-founder and CEO Eric Demuth said: "Launching the Bitpanda Card together with Contis is another step in our leading vision of the personal finance revolution, allowing everyone to spend any of their assets, be that with crypto, metals, or fiat, as they please – easily, 24/7.
"No topping up is required. Everything that holds value should be treated equally and should be possible to use as you wish. The Bitpanda Card is the missing piece of the puzzle in the world of digital finance."
Contis executive chairman Peter Cox added: "Combining the practicality of fiat with the benefits of blockchain has helped prove the long-term legitimacy of digital finance. A card that allows seamless spending is one of the leading-edge innovations for crypto accounts.
"We're seeing considerable uptake among crypto providers for card products that include 'zero balance' capabilities. In partnership with Contis, industry leaders such as Bitpanda continue to drive innovation in spending crypto and deliver cutting edge products for their customers."
In January this year, Bitpanda launched a new Visa debit card that integrates assets such as cryptocurrencies, fiat currencies and precious metals onto a single card.
Last December, Contis teamed up with Mastercard as a principal issuing member. Under this partnership, Contis will deliver a complete suite of banking-as-a-service (BaaS) platform, which would include direct access to global payments networks.