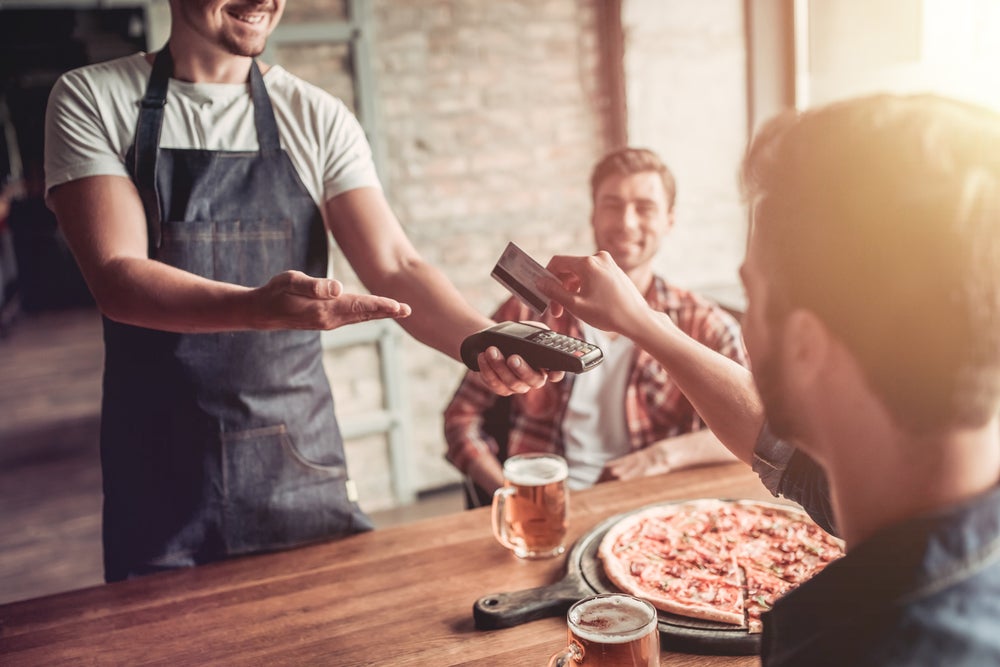 The Commercial Bank of Ceylon and PAYable have launched Android Mini Point-of-Sale (POS) device to allow merchants in Sri Lanka to accept card payments.
The Smart POS-Mini, which is developed to process transactions through Mag-stripe, EMV and Chip readers, is a fully functional Android terminal. It can also process Near Field Communication (NFC) transactions and scan QR codes at a high speed.
Additionally, this device supports both SIM and Wi-Fi connectivity and features a tri-lingual user interface.
Commercial Bank Card Centre head Thusitha Suraweera said: "The Android Mini POS Device offered by Commercial Bank will be rolling out across Sri Lanka over the next few weeks.
"Strategically positioned to cater to the Micro SME industry, these devices are set to revolutionise the face of cashless transactions offering a cost-effective solution to merchants looking to accept cashless transactions. Commercial Bank is pleased to be able to offer these devices and services to our merchants and hope the ability to access the cashless ecosystem will help to grow their businesses."
The Smart POS-Mini, which leverages PAYable's software, has a 4.5-inch touch-enabled screen, and up to 64GB of storage. Besides, it supports high-speed swipe algorithm.
It is designed to process transactions through VISA and Mastercard in addition to a number of wallet facilities.
The PAYable'ssoftware also includes Bank-tailored transaction and commercial dashboards featuring tools to offer real-time insights into transactions, and branch-specific transaction information.
PAYable CEO and co-founder Yohan Wijesiriwardane said: "The Smart POS Mini represents the next iteration of cashless payment acceptance for MSMEs. The device is ideal for this segment as it offers versatility and a diverse range of functions that are designed to empower businesses to take their revenue streams to the next level."
The Smart POS-Mini is said to be ideal for delivery solution providers with large fleets of riders as it enables cashless payments to be accepted by riders and monitored centrally in real-time.
Recently, ComBank launched exclusive credit cards for small & medium enterprises (SMEs) in Sri Lanka.