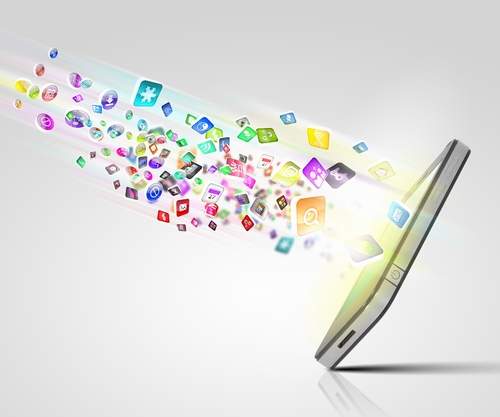 Enabling a seamless payment experience, Commonwealth Bank of Australia (CBA) now supports Apple Pay for its customers.
CBA is the second of Australia's Big Four banks to offer the payment service keeping true to its promise in December 2018. Globally, the financial world is becoming more reliant on technology. Digital wallets are the latest payments innovation to hit the mainstream in Australia.
Providing a fast and secure way to pay, CBA Apple Pay is available for CBA and Bankwest personal debit and credit cards.
Group executive of retail banking services, Angus Sullivan, commented: "Following the commitment we made to Commonwealth Bank customers in December, I'm delighted to announce that Apple Pay is available from today.
"We're continuing to make mobile banking and payments simpler and easier for our customers with the launch of Apple Pay, alongside the CommBank app, rated number one in Australia and number three globally.
"In 2019, customers can expect us to continue listening, innovating, and providing the best possible experiences when they bank with us."
Thanks for all your gentle prompts. We read them all. Now you #CanApplePay 👏 pic.twitter.com/RJM4IBpvhA

— CommBank (@CommBank) January 22, 2019
CBA Apple Pay creates a simple, in-app payments process
Digital payments growth in the financial sector is a reflection of the way technology has evolved and  accepted over time.
Apple Pay is one of various digital wallets out there aiming to simplify payments for consumers.
Digital wallets brings a hassle free transaction mechanism for all users who have a bank account.
Once a consumer has their card stored in their chosen wallet, they need only hold the phone near an NFC reader to approve the transaction with their fingerprint. The payment processes within a couple of seconds.
Furthermore, since the physical card does not need to be present, there's less likelihood of a stolen number. Moreover, Apple does not use the credit card number for processing the payment. It uses a tokenisation to process the transaction, which further reduces the chances of card fraud.
Subsequently, those who choose to activate CBA Apple Pay will experience an easy-to-use and private way to pay.
Apple's vice president of Internet Services, Jennifer Bailey, said: "We are excited to welcome Commonwealth Bank customers to Apple Pay. It's the number one mobile contactless payment service worldwide. Customers can now take advantage of the speed, convenience and security that Apple Pay offers when making payments on the Apple devices they love to use every day."
Apple Pay's rocky start in Australia
In 2016, Commonwealth Bank, National Australia Bank and Westpac Banking Corp, along with Bendigo and Adelaide Bank, filed a complaint with the Australian Competition and Consumer Commission (ACCC). It was an attempt to force Apple into negotiations over the integration of third-party mobile payments software with iPhone hardware.
ANZ broke rank in April 2016 to offer Apple Pay for its customers. The banks argued that people should be able to make contactless payments using their digital wallet apps. However, the commission noted that other wallets should have access to the market.
Furthermore, this month ANZ enabled its Apple Pay customers to withdraw cash through eftpos using their iPhone or Apple Watch.
The complaint was rejected by ACCC. The commission stated that overall the benefits would be outweighed by detriments. Furthermore, the ACCC argued that the Apple wallet would increase competition between banks. It would make it easier to switch between card providers.
Despite its tricky beginning in Australia, a massive number of financial institutions support Apple Pay. Time will tell if Westpac and NAB jump on the bandwagon.