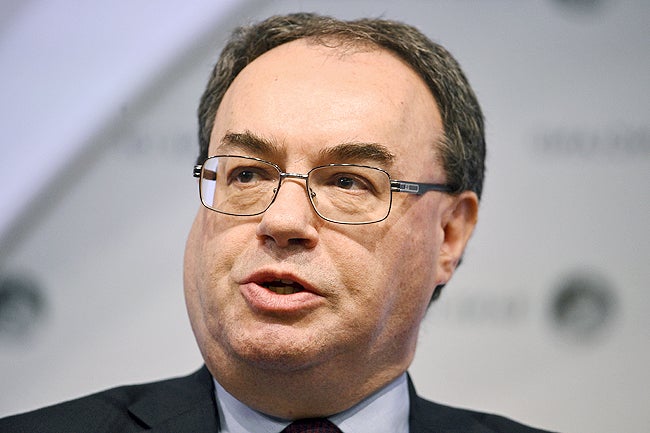 Andrew Bailey, the governor of the Bank of England (BoE), has revealed Britain's intention to introduce a central bank digital currency (CBDC) as an economic pillar of life after Brexit.
Speaking at a Speakers for Schools webinar for students on 13 July, Bailey said a CBDC could be on the agenda in the next few years.
The BoE has been "looking at the question of, should we create a Bank of England digital currency," he said.
"We'll go on looking at it, as it does have huge implications on the nature of payments and society."
A (CBDC would allow households and businesses to directly make electronic payments using money issued by the Bank of England, the bank has said previously.
The central bank currently provides electronic money, which can only be used by banks and selected financial institutions.
CBDC will be denominated in good old Pound Sterling
"A Central Bank Digital Currency would make electronic money, issued by the Bank of England, available to all households and businesses. This would allow everyone to make electronic payments in central bank money," the bank has said.
The BoE has also said in previous statement that, if a CBDC were to be introduced, it would be denominated in pounds sterling, just like banknotes. So, £10 of CBDC would always be worth the same as a £10 note.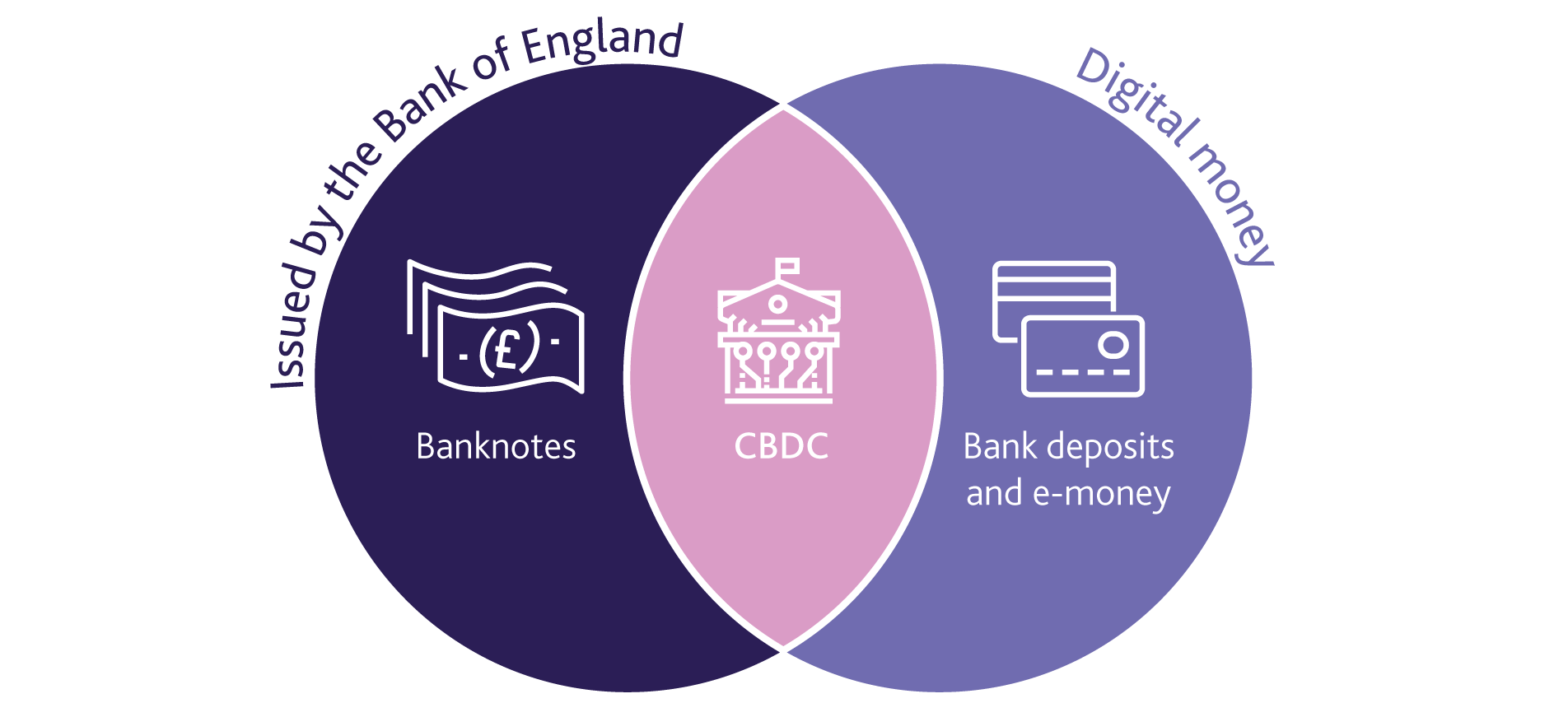 Source: Bank of England
"CBDC is sometimes thought of as equivalent to a digital banknote, although in some respects it may have as much in common with a bank deposit," the bank said. "Any CBDC would be introduced alongside – rather than replacing – cash and bank deposits."
CBDC could create new opportunities for payments and the way the Bank keeps prices and the whole UK financial system stable.
"But it could also create challenges, which we would need to manage very carefully," the BoE said. "So, we are actively researching CBDC and drawing on expertise from across and outside of the Bank."
CBCD versus cryptocurrency
A CBDC would be fundamentally different to cryptocurrencies or cryptoassets.
Cryptoassets combine new payments systems with new currencies that are not issued by a central bank. Examples of privately issued digital currencies include Bitcoin, Ether (Ethereum) and XRP.
"Our Financial Policy Committee has assessed cryptoassets and concluded that they do not currently pose a risk to monetary or financial stability in the UK," the BoE has said. "However, cryptoassets do pose risks to investors and anyone buying cryptoassets should be prepared to lose all their money."
The central bank continues to monitor developments in this area.
The Bank of England is part of the Cryptoasset Taskforce, working alongside HM Treasury and the Financial Conduct Authority to develop the UK's response to cryptoassets, stablecoins and distributed ledger technology as these areas evolve.
In addition, the Bank's Financial Policy Committee has announced that the current regulatory framework may need adjustment to accommodate innovation in the payments sector, of which stablecoins are one example.
"If the UK decides to develop a CBDC, it could provide the British pound with some advantage over major rival currencies like the US dollar and the euro," said Bailey, who took over as governor of the Bank of England in March.
Opportunities for the Bank's objectives
CBDC could present a number of opportunities for the way that the Bank of England achieves its objectives of maintaining monetary and financial stability.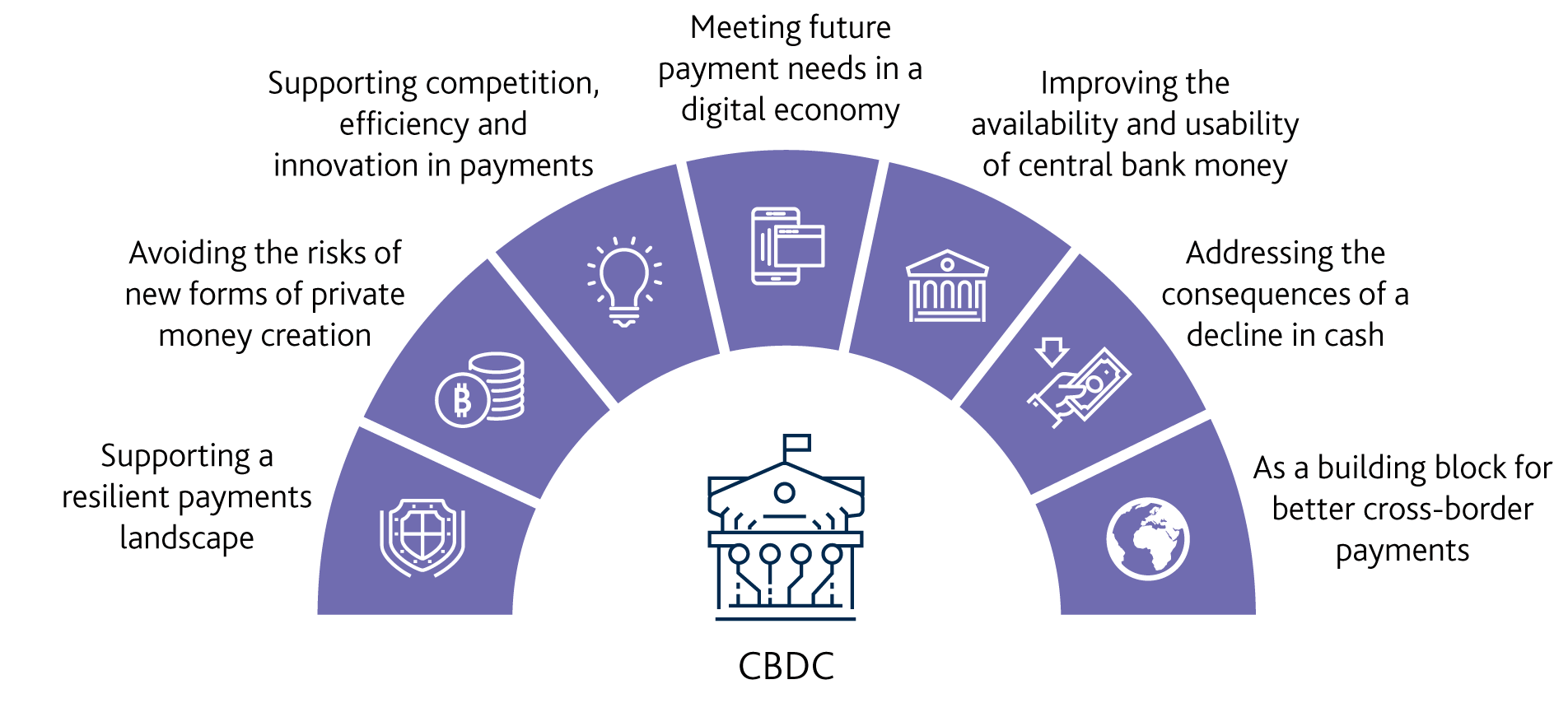 Source: Bank of England
What technology could CBDC use?
Choices around the technology used for CBDC are important as they would have a significant impact on the extent to which CBDC meets our overall objectives.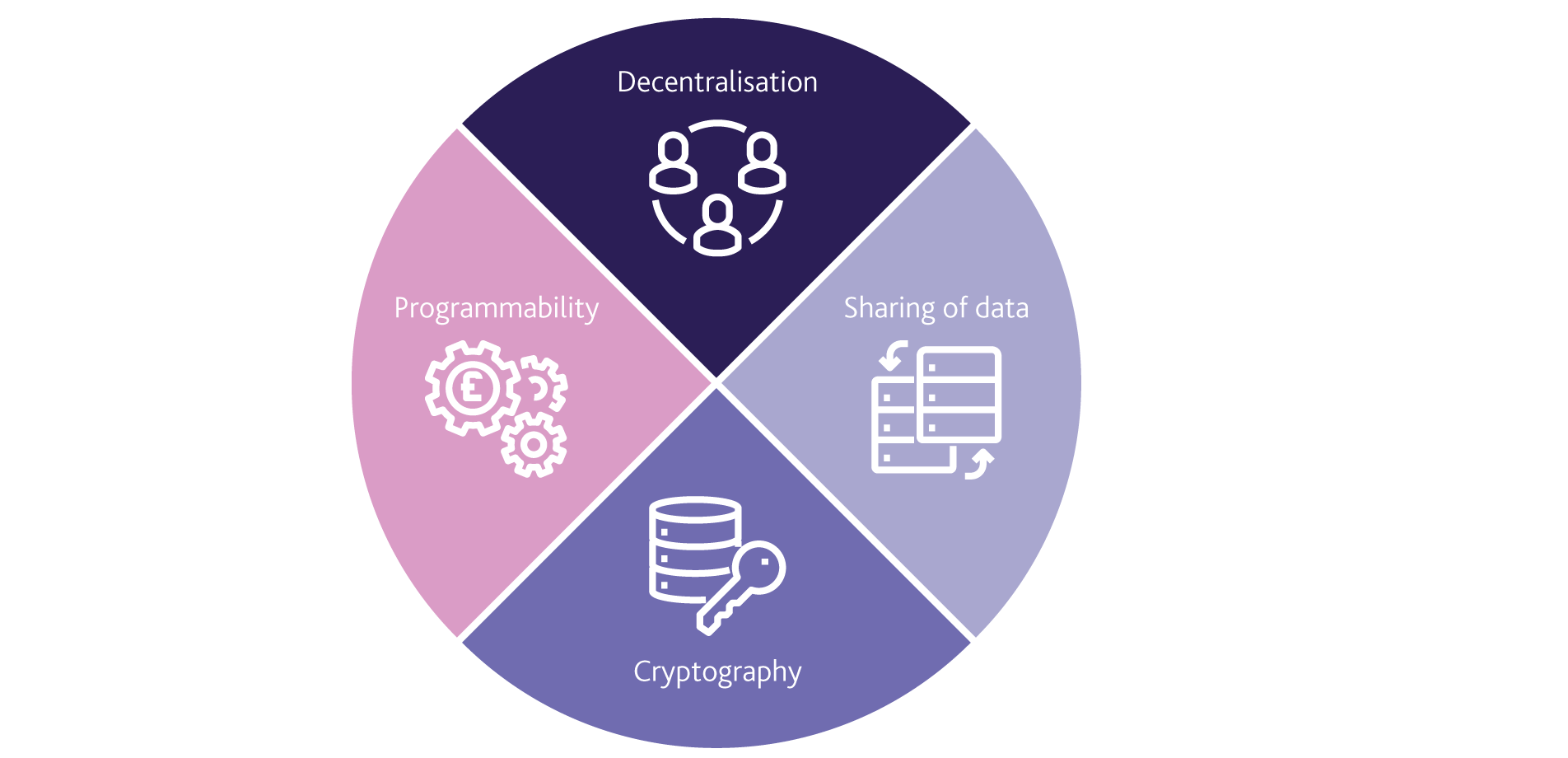 Source: Bank of England
Designing a CBDC
The Bank of England has published a discussion paper on central bank digital currency. The paper outlines an illustrative model of CBDC designed to store value and enable UK payments by households and businesses.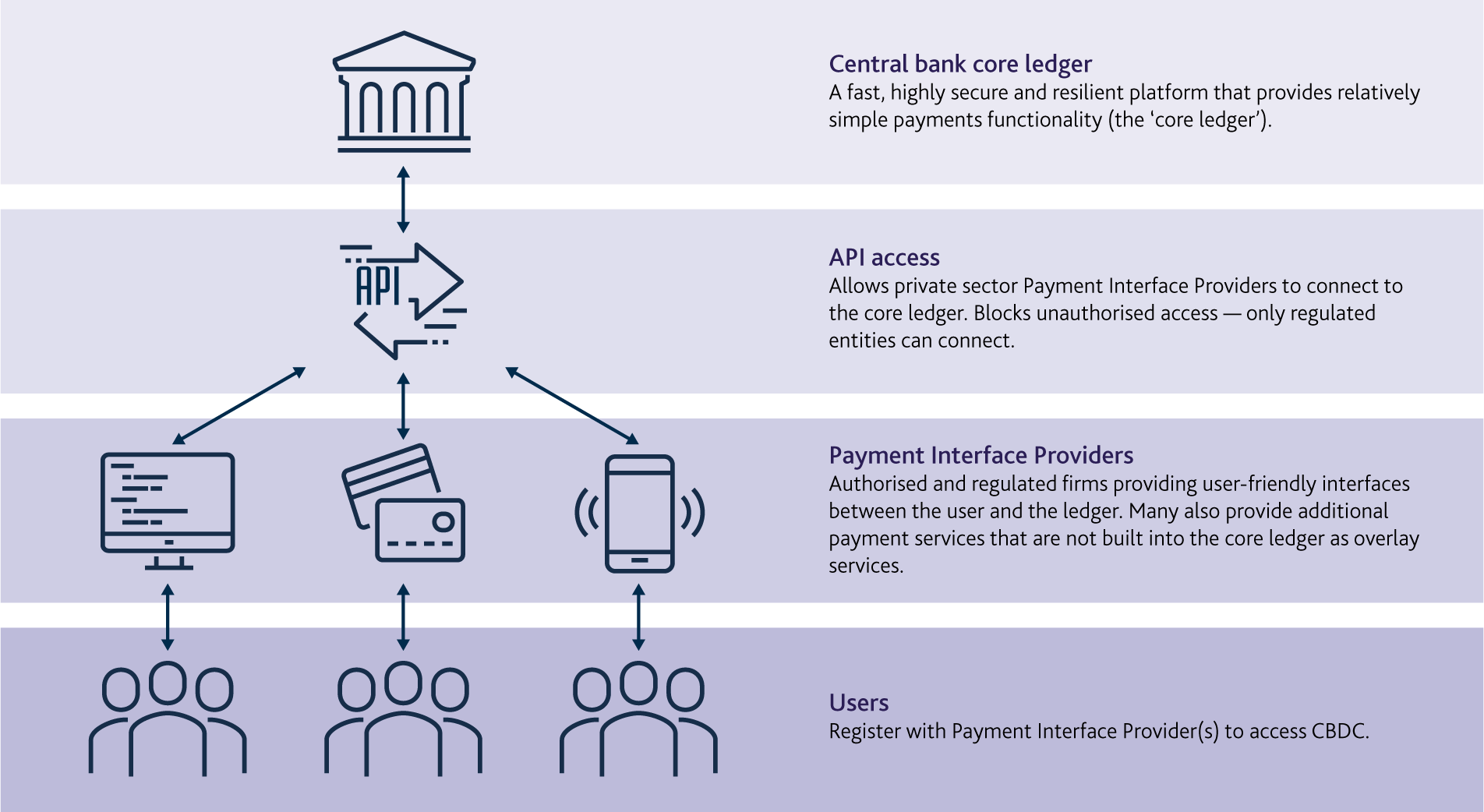 Source: Bank of England