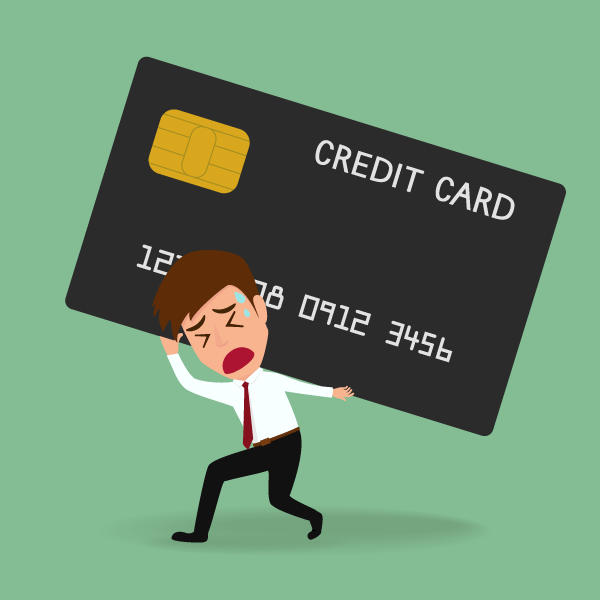 The covid-19 crisis is set to boost US credit card balances to an unprecedented $140bn by year end.
Cardholders paid a record $60bn out of $1tr owed in Q1 2020, the largest paydown since at least 1986, and 71% bigger than after the Great Recession.
As a result, average credit card debt per household fell to $8,509 in the first quarter of 2020 compared to $8,567 in the final quarter of last year, according to data from credit score reporter WalletHub.
Total credit card debt at the end of the first quarter of 2020, however, was up 1.7% from the previous quarter to reach the record $1tr.
"It's common for consumers to pay down credit card debt during the first few months of the year, as this is when many people receive annual salary bonuses and tax refunds. This year's first-quarter paydown was just a lot bigger than normal — at least 50% higher than anything we've seen in the past 20 years," WalletHub analyst Jill Gonzalez said in a press release.
Some states are worse off than others
The situation is worst in states with high numbers of small businesses and those whose economies are highly dependent on tourist dollars.
A survey by WalletHub indicated that the economies of Florida, Louisiana, Mississippi, Kentucky and New York, followed by the District of Columbia, Georgia, Virginia, Illinois and Maryland are the most vulnerable to coronavirus.
New York had the highest share of small businesses forced to close at least temporarily (51.4%). Montana had the highest share of unemployment from small businesses (65.2%).
Mississippi had the smallest share of population working from home prior to the pandemic (2.3%). The state also had the lowest percentage of households with broadband subscriptions (48.6%).
Latest data show that 10 million more Americans have racked up credit card debt since 10 March. Roughly 36 million Americans have filed for unemployment over the past two months.