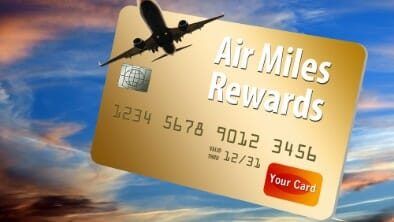 Nearly nine months into the pandemic, banks and airlines are scrambling to rescue their airline rewards cards.
As more airline credit cards come up for renewal, more people are rethinking whether the hefty annual fees are worth it.
And while airlines and issuers expect consumer travel to eventually return, they worry that business travel might never fully bounce back.
The companies have deployed the cards for years to win big-spending customers, but the perks they offer—like flight upgrades and airport lounge access—are all but obsolete in a global pandemic.
Other categories are faring better
For example, at American Express, spending outside of travel and entertainment was up 1% in the third quarter. (AmEx says this category represents the majority of its cardholder purchases.)
People moved away from credit cards in general during the pandemic and the accompanying economic downturn, often using debit cards instead as they sought to avoid incurring new debt.
At Visa, the largest U.S. card network, credit card spending volume was down about 9% and debit volume was up 20% in its most recent quarter.
Some banks have launched new airline cards that don't charge annual fees and rolled out larger sign-up bonuses.
Airline-card solicitations that were emailed or mailed in the third quarter had an average sign-up bonus of 50,037 miles or points, up 53% from the prior quarter, according to Competiscan, which tracks credit-card offers.
More points for grocery purchases and other non-travel spending
The airlines have adjusted frequent-flier programs to make it easier to earn and hold on to status, which allows for early boarding and free seat upgrades.
And some rewards programmes, which often give cardholders extra points for travel purchases, increased points for grocery purchases and other non-travel categories.
Still, everyday purchases are usually smaller than travel-related purchases. That can translate to less swipe-fee revenue. Merchants pay swipe fees whenever a customer pays via card, with the dollar amount based partly on purchase price.
"You can't get enough grocery purchases to offset travel," said John Grund, a managing director of payments at Accenture PLC.