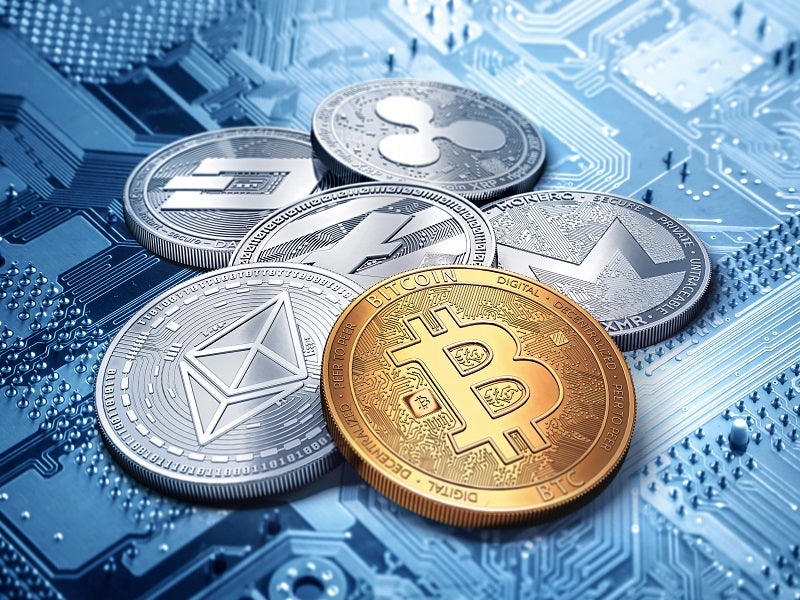 Electronic Payments International lists ten of the most popular tweets on payments tech in March 2020, based on data from GlobalData's Influencer Platform.
The top tweets were chosen from influencers as tracked by GlobalData's Influencer Platform, which is based on a scientific process that works on pre-defined parameters. Influencers are selected after a deep analysis of the influencer's relevance, network strength, engagement, and leading discussions on new and emerging trends.
Top tweets on payments tech in March 2020
1. Balaji S. Srinivasan's tweet on creating a doctor-to-doctor social network
Balaji S. Srinivasan, an angel investor and entrepreneur, shared a tweet detailing help sought by doctors for a platform, where they can share information about Covid-19 treatment and other details with other doctors across the world. Doctors need a platform where their credentials are checked and they can interact with other frontline doctors to fight the spread of the disease.
Srinivasan noted that people dealing with tech and cryptocurrencies have the required skill set to create such a platform. He requested interested people to help the doctors in need in creating this platform.
The decentralized response: here's an ER MD asking for a doctor-to-doctor social network where they can share information quickly & anonymously on what is working for them.

Tech and crypto people, this is within our skillset. If interested, please talk to Jennifer via Nicole. https://t.co/nyKQkPgmRJ

— Balaji (@balajis) March 17, 2020
Username: Balaji S. Srinivasan
Twitter handle: @balajis
Retweets: 928
Likes: 2,462
2. Erik Voorhees tweet on bitcoin remaining stable during the economic downturn
Erik Voorhees, CEO of Shape Shift, a cryptocurrency exchange, noted that in the economic downturn caused by the COVID-19 pandemic, oil prices have fallen by 20%, stocks have fallen by 8%, and gold is down by 3%.
Voorhees also noted that bitcoin has remained relatively stable compared to these assets.
Oil down 20%. Stocks down 8%. Gold down 3%. Bitcoin… roughly flat.

— Erik Voorhees (@ErikVoorhees) March 18, 2020
Username: Erik Voorhees
Twitter handle: @ErikVoorhees
Retweets: 489
Likes: 2,487
3. Vitalik Buterin's tweet on Hive overtaking Steem
Vitalik Buterin, co-founder of Ethereum, noted that the fork or network split planned by the Steem community to create a new platform named Hive will be a historic moment in blockchain governance.
Steem, a blockchain, was recently acquired by Justin Sun, a Chinese entrepreneur. Following the acquisition, community members have been worried that the new owner may use the platform for his own profits. To take back control, community members initiated the fork to create the Hive platform, a decentralised social blockchain project.
This seems like a potential positive watershed moment in the history of blockchain governance. If Hive (the fork) overtakes Steem it would be a strong demonstration that the community is in charge and cannot be bought.

See also: https://t.co/v2KaORlcp2

/me watches closely https://t.co/eXwHajKJrg

— vitalik.eth (@VitalikButerin) March 19, 2020
Username: vitalik.eth
Twitter handle: @VitalikButerin
Retweets: 459
Likes: 1,778
4. Tyler Winklevoss' tweet on bitcoin being a hedge to fed rate cuts
Tyler Winklevoss, co-founder and CEO of Gemini, a bitcoin exchange, shared an article on the Federal Reserve's plans to reduce its benchmark interest rate to near zero. The Federal Reserve also announced plans to buy $700bn in Treasury and mortgage-backed securities to deal with the COVID-19 pandemic.
Winklevoss' noted that bitcoin can be a hedge against such rate cuts and any sudden negative demand shock in the global economy.
Bitcoin is a hedge to this. https://t.co/cYlW1GkrWN

— Tyler Winklevoss (@tyler) March 15, 2020
Username: Tyler Winklevoss
Twitter handle: @tylerwinklevoss
Retweets: 363
Likes: 1,627
5. Brian Armstrong's tweet on growth in cryptocurrencies
Brian Armstrong, co-founder and CEO of Coinbase, a digital currency exchange tweeted that a fall in the stock market and interest rate cuts may lead to growth in cryptocurrencies.
Armstrong noted that governments across the world will try to stimulate the economy in various ways including expanding the money supply.
https://twitter.com/brian_armstrong/status/1234921614615040001
Username: Brian Armstrong
Twitter handle: @brian_armstrong
Retweets: 261
Likes: 1,182
6. Dan Morehead's tweet on the performance of cryptocurrencies in recession
Dan Morehead, CEO of Pantera Capital, an investment firm, shared an article on recession and its impact on world economy, fiscal policies and cryptocurrencies. The article states that as governments print more money to boost the economy, prices of other assets such as gold, bitcoin and cryptocurrencies is expected to increase.
Morehead added that any policy changes made to recover from the downturn will have a positive impact on cryptocurrencies.
1/ I have spent 35 years trading global macro disruptions. This is like no other. This will certainly end the longest global expansion on record.

Bitcoin was born in a financial crisis. It will come of age in this one.

Here are my thoughts: https://t.co/yjx2FwEEoN

— Dan Morehead (@dan_pantera) March 26, 2020
Username: Dan Morehead
Twitter handle: @dan_pantera
Retweets: 245
Likes: 730
7. Andreas' payments tweet on bitcoin being a protocol and an internet system
Andreas shared a video where he explains the details about bitcoin. In the video, Andreas notes that bitcoin is not related to fintech or banking or an application. He explains that bitcoin is a protocol, which enables individuals to conduct transactions based on trust, using finance and commerce applications.
Andreas further provides his views on the future of such currencies and the impact on financial privacy and empowerment.
Bitcoin isn't a company.
Bitcoin isn't an application.
Bitcoin isn't "fintech."
Bitcoin isn't banking. #Bitcoin is a protocol, an internet system: https://t.co/4bvr6hehtu

— Andreas (aantonop) (@aantonop) March 24, 2020
Username: Andreas
Twitter handle: @aantonop
Retweets: 281
Likes: 963
8. Jimmy Song's tweet on expansion of bitcoin in 2020
Jimmy Song, a bitcoin educator and entrepreneur, tweeted that bitcoin will expand by less than 2.5% in 2020.
He added that in March the Federal Reserve printed $700bn for open market operations, $500bn for overnight repo and is planning to print an additional $1tn for fiscal stimulus.
In 2020, #Bitcoin will have expand by less than 2.5%

Fed has already printed $700B for open market operations (4.5%), $500B for overnight repo (3.2%) and will have to print an additional $1T+ (6.5%) for the fiscal stimulus. That's an expansion of 14.2% total and it's just March.

— Jimmy Song (송재준) (@jimmysong) March 18, 2020
Username: Jimmy Song
Twitter handle: @jimmysong
Retweets: 182
Likes: 629
9. Adam Back's tweet on increase in price of bitcoin
Adam Back, co-founder and CEO of Blockstream, a blockchain technology company, tweeted about the biggest gain achieved by bitcoin on 13 March. For the first time in its history, bitcoin achieved a price increase from $4000 to more than $5500 in just 30 minutes.
Back added that the price increase showcases that bitcoin is here to stay as a cryptocurrency.
"Yesterday we saw price appreciate rapidly by the biggest intraday gain in Bitcoin's history from its bottom just below $4000 to over $5500 within 30 minutes. So I think it's safe to say Bitcoin isn't going anywhere" –@adam3us https://t.co/b9WfMJghZQ

— Adam Back (@adam3us) March 14, 2020
Username: Adam Back
Twitter handle: @adam3us
Retweets: 88
Likes: 475
10. Ryan Selkis' tweet on major cryptocurrency payments related developments across the world
Ryan Selkis, founder of Messari, a cryptocurrency research start-up, shared major developments related to cryptocurrencies in his tweet. Some of these developments include the removal of ban on cryptocurrencies by the Supreme Court of India and the legalisation of cryptocurrencies in South Korea.
Other developments shared by Selkis include the addition of support for Nigerian Naira by Binance, a cryptocurrency trading platform, and the launch of fiat-backed stablecoins by Facebook's digital currency project, Libra.
https://twitter.com/twobitidiot/status/1235562117035515904
Username: Ryan Selkis
Twitter handle: @twobitidiot
Retweets: 75
Likes: 401