Industry experts are agreed
that developing a transit card network which covers an entire
country is a far from simple task, but disagree on whether it is
something really worth working towards. Jane Cooper looks at some
transit schemes already in existence and weighs up the pros and
cons.
Travelling on Seoul's public
transport is simple: the T-Money card allows passengers to tap the
card to travel on the subway, bus and even taxis. Take the card to
another city in South Korea, such as Busan, and the same card works
there as well. Simple. Or is it?
Creating a transit card that works
across a whole country is far from simple, and transport operators
in markets around the globe are struggling to find a perfect way to
combine a payment device with transport ticketing. For now, many
providers are focusing their efforts on developing transit schemes
in isolated pockets of relatively-closed city environments.
There are differences of opinion on
how to make these various schemes interoperable and establish a
truly national – or even international – transit card scheme. The
industry is divided over whether an e-purse or smartcard scheme
that is designed specifically for transit would be better, or
whether it would make more sense to open up transport ticketing to
the existing payment networks, such as Visa and MasterCard.
How well do you
really

know your competitors?

Access the most comprehensive Company Profiles on the market, powered by GlobalData. Save hours of research. Gain competitive edge.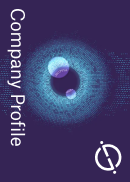 Company Profile – free sample
Thank you!
Your download email will arrive shortly
Not ready to buy yet? Download a free sample
We are confident about the unique quality of our Company Profiles. However, we want you to make the most beneficial decision for your business, so we offer a free sample that you can download by submitting the below form
By GlobalData
A seamless transit card network is
a far-fetched dream for many, especially in markets like the UK
that has a fragmented transport system. The deregulated transport
networks means any number of companies are operating in the same
area, and even on the same routes.
If the transport system is
contained and controlled by one overarching body –- such as
Transport for London (TfL) – as with Oyster, the transit scheme is
easier to manage. Oyster has been a resounding success in London,
reducing ticket queuing times and the need to hold cash at
stations. On buses, for example, a bus stop full of people can get
past the ticket reader in one minute, compared to the delayed
process of every passenger having to buy a paper ticket from the
bus driver with cash.
But for such a successful scheme to
be extended to become national, it would no longer fall under the
control of TfL and would have to be directed by a national body
such as Department for Transport. In theory, the Oyster brand could
be extended to other cities, but Den Hollander, business
development manager at Alco Consulting, argues there is not really
a need to establish such a card that works in other cities.
"There is not the business case for
it," he says.
Hollander explains that very few
people have complex journeys on a regular basis that cut across
different transport types in different cities. The cost of
deploying a nationwide system would be immense, especially as it
would only benefit a small proportion of passengers, he argues.
As it stands, even if Oyster was
deployed to another city, a separate ticket would still have to be
bought to travel between those cities. The Oyster card could only
be used on the local transport once the traveler gets inside the
city limits, rather than for the long-distance travel itself.
Creating a transit card scheme that
works on long-distance transport between cities would be even more
difficult because of the complex ticketing structure of such
journeys.
Too much
information?
With the
London Underground, or on Seoul's subway, the fares for the
journeys are relatively straightforward.
But with a long-distance journey,
Hollander explains, the ticket needs to hold information about the
specific time of travel, seat reservation, whether the ticket was
bought in advance on a special deal, for example. With paper
tickets, that information is typically printed on the front of the
ticket.
There are also terms and conditions
with certain cards, and information about whether the cards can be
used at peak times, for example. With transit cards, there has to
be a way of holding – and reading – that information on the
card.
A transit smartcard also needs to
have an application that can clear the funds to the appropriate
transport operator.
Mick Davies, chair of the Local
Authority Smartcards Standards e-Organisation, explains that
because so many companies are involved in transport, even one train
journey could involve a number of different rail companies. There
needs to be a system that sits behind the transaction so that the
corresponding fare can be divided up and sent to the right
transport company.
Transit-specific ticketing
applications deal with these issues, but for a card to work on a
national – or even international basis – there needs to be
interoperability in the technical specifications of the card.
It has been the goal of the
Integrated Transport Smartcard Organisation (ITSO) to develop
interoperable smart cards for use in transport.
The scheme, which is supported by
the UK Government, means that transport operators will be allowed
to mix and match smartcards so that citizens cards, or local
authority cards, for example, can be used on transport and replace
the need for cash.
By establishing the ITSO
specification the infrastructure for using smartcards for transit
can be extended nationally, and also internationally. So far the
main use of the ITSO specification has been for concessionary
cards.
The idea is that transport
operators should use a ticketing method that is interoperable.
However, London's Oyster is not interoperable with ITSO, and the
attempts of introducing the ITSO specification have left some
industry observers wondering whether such a scheme is necessary,
and whether the cost of implementing ITSO terminals are worth it
for the operators.
While the concessionary card scheme
may have worked, the whole system relies on the journeys being
reimbursed by the local government, and there does not really exist
the business case for it in the sense that there are cash-ready
consumers waiting to spend their money on such a scheme.
Hollander argues it is possible to
have such a national scheme for transit cards, but "Where is the
money?" he asks. "Who is going to pay for it?"
One scheme that is an alternative
to London's Oyster, and is beginning to be extended in other cities
is the sQuidcard, which is based on the ITSO specification. So far
sQuid can be used for holders of the sQuid local authority passes
and can be used on buses in Greater Manchester.
As an e-purse scheme, the sQuidcard
can also be used for small purchases at retailers. In this sense it
is similar to Hong Kong's Octopus card, which started out as a
transit card and then extended to retailers for low-value
transactions.
As a closed scheme Oyster is unable
to be extended to retail purchases because then TfL would come
under the regulation of the Financial Services Authority and there
would have to be stricter regulation around how the funds are held
and where the 'Oyster money' is spent.
At the moment the funds are being
loaded onto a card as an alternative form of ticket, rather than an
e-purse with funds loaded onto it that can be spent elsewhere.
Barclaycard did launch the OnePulse card, which could be used as a
credit card, a contactless card, or an Oyster card, but in this
product the Oyster funds were kept separate, and the Oyster
application was separate from the credit card, simply held on the
same card as the credit card.
Smith argues that sQuid is also
cheaper for the users than the equivalent tap and go payments that
can be used with the contactless payment cards that are on the
PayPass or payWave networks.
Establishing a new e-purse scheme
is no easy task, especially when competing with the acceptance
network of the likes of MasterCard. The PayPass contactless
technology is currently being developed so that it can be used on
transport schemes, which in theory could bypass the need for a
transit-specific ticketing application. In the case of PayPass, the
transport is treated as a merchant, and the journey like any other
retail purchase.
Opening up
MasterCard has been working on a
number of projects that are using its cards to pay for
journeys.
In 2008, for example it introduced
the first contactless payments in UK taxis, which followed on from
the launch of the PayPass technology in New York's cabs the year
before. In 2009 the contactless payments were then introduced to
the UK on approximately 200 Stagecoach buses in Merseyside.
More recently, in June 2010,
MasterCard launched a pilot in which the PayPass payments could be
accepted for fare payments across train and bus routes throughout
New York City and New Jersey, the first time for a payment system
to link transit agencies together and allow seamless journeys on
the same card.
Now London's transport has been
opened up to the PayPass network, which could ultimately challenge
the dominance of Oyster card. MasterCard announced an agreement in
January with Oyster that would allow MasterCard to brand Oyster
cards and enable them to be used on the PayPass network, so
travellers can tap at the gate with their Oyster card but it comes
out of their regular debit, credit or payment card account.
MasterCard has branded the Oyster
wallets for a push on its PayPass network, so passengers will be
able to tap at the gate and pay from their payment card
accounts.
MasterCard head of transit, Europe,
Mike Cowen tells Cards International that adding TfL
effectively puts a very large merchant on MasterCard's PayPass
acceptance network.
Although some industry observers
are sceptical about the ability of Visa or MasterCard to handle the
complex structure of transit ticketing, Cowen argues it is
possible. He explains the fare is not collected when the card is
tapped as a flat fare, but rather the journey data is collected at
the back office and the fare is cleared at the end of the day and
billed to the cardholder's account.
Cowen adds that MasterCard intends
to extend its transit scheme so that a payment card can be used for
all types of journeys, even long-distance.
There are arguments that the
setting up of such an EMV payment infrastructure could be even more
expensive than the ITSO specifications.
"There is a perception it is
expensive," Cowen says, adding that MasterCard has the advantages
of the economies of scale because of its global network.
However, another criticism of using
a payment card for transport is the argument that consumers are not
ready to tap their bank or credit card details against the readers
at the train station, or when they get on a bus. Some people, it is
argued, would prefer to keep their wallet separate from their
transit card.
Cowen argues that there will be
different rates of adoption of the technology among passengers.
When Oyster was launched, he argues, there were some who were more
willing to take the leap of faith and trust that the cards worked
and the correct fare was deducted from the account.
One way of getting around the fear
of linking the account directly to the transit card, is to have an
Oyster-like system whereby the transit card account can be
automatically topped up from a credit card when the funds run
low.
Cowen says: "Banks investing in
contactless means the transit industry has the opportunity to take
advantage of the fact every passenger already has one of these
cards means that there is one less card to put in the passenger's
pocket, reducing the cost of issuing the cards for the transit
industry."
Meanwhile, the different parts of the industry will continue to
work on their models of finding the perfect transit card solutions.
The industry is working on terminals that accept all kinds of
payments, whether they are Oyster, ITSO or PayPass, and ultimately
letting the passengers decide which is the best solution.