Bank UralSib's social disbursement initiative in Russia
and Disney's debit loyalty programme each received two finalist
positions in this year's CI awards. There was hot
competition across all 10 categories this year, particularly in the
cards processor and credit cards categories, as Will Cain
reports.
This year's Cards International awards have been among
the most hotly-contested in their history, with a record number of
nominations. Both the range and quality of the presentations put
forward made the awards judges' jobs particularly difficult, and
some excellent candidates did not make it onto the finalist list at
all.
The most successful organisations
this year, in terms of the number of finalist positions, include
Bank UralSib, whose social disbursement initiative in Russia has
set the benchmark for such programmes across much of Europe, and
Disney's Visa debit product, which features a unique debit rewards
package. Each received two finalist places.
RBS and Barlaycard are also double
finalists – RBS in the 'Best Prepaid Card Launch' category through
its partnership with O2's Money prepaid card, and its RBS/NatWest
Savings Accelerator product in the 'Best Credit Card Product
Launch' award.
Barclaycard is a finalist in the
'Best Commercial Card Issuer' and 'Best Innovation in a Loyalty
Programme'.
How well do you
really

know your competitors?

Access the most comprehensive Company Profiles on the market, powered by GlobalData. Save hours of research. Gain competitive edge.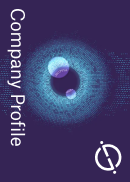 Company Profile – free sample
Thank you!
Your download email will arrive shortly
Not ready to buy yet? Download a free sample
We are confident about the unique quality of our Company Profiles. However, we want you to make the most beneficial decision for your business, so we offer a free sample that you can download by submitting the below form
By GlobalData
The credit card category was among
the most hotly-contested areas, with the judges opting for four
finalists, rather than the usual three. Spain's BBVA, with its 'A
tu ritmo' (at your pace) programme, Industrial and Commercial Bank
of China, American Express and Union Mobile Pay's mobile-linked
credit card product and Times of Money's Times Card make up the
other finalists in the category.
Competition in the 'Best Card
Processor of the Year' is also tight, with Global Technology
Partners, Rev Worldwide, TSYS and SIA-SSB competing for the top
prize. The awards process consists of three phases. First,
nominations are invited from the industry, in which organisations
and individuals in the industry are able to recommend themselves or
their industry peers. These nominations are then considered and
reduced first into a shortlist of candidates and then ultimately,
following a series of debates between the six judges, into the
finalists presented here.
The winners are allocated on the
basis of a voting system from the judges on the finalists, with any
dead-heats adjudicated by the editor of CI.
Best merger or acquisition
deal
First
Data-ICICI
First Data and ICICI formed a
merchant acquiring alliance named ICICI Merchant Services, which
has acquired ICICI Bank's merchant acquiring portfolio. The
transaction was completed on 22 December 2009. The venture brings
together one of India's largest portfolios, representing
approximately 30% of the current acquiring market, creating a
leading acquirer and payment services provider with global
expertise.
Ingenico-easycash
Ingenico's acquisition of Germany's
easycash broadened its role in the cards and payments industry
value chain, well beyond the provision of POS terminals. Its
capabilities now include the delivery of processing services as
well as value-added services, for example loyalty solutions. The
deal also opens up some interesting opportunities for Ingenico to
expand its role within the payment lifecycle. The acquisition is an
excellent example of the ongoing shake up of the cards and payments
industry currently in progress in many countries.
Metavante-FIS
The acquisition of Metavante by
Fidelity Information Services (FIS) created a new global powerhouse
in banking outsourcing, processing and platforms at a time when the
hunt for economies of scale in the processing sector is taking on a
new air of urgency. In 2008, both companies generated pro forma
combined revenues of around $2.5bn. Metavante has around 8,000
financial services clients and also has a strong processing
foothold in the UK and continental Europe following its 2008
acquisition of European prepaid and debit processor Nomad. It gives
FIS a valuable entry point into the European payment sector.
Best new credit card product
launch
BBVA
BBVA's 'A tu ritmo' (at your pace)
programme, is part of its new family of card products called
'Tempo', which aims to adapt to customers' payment preferences,
making cards easier to use. The credit card can be a standalone
card or a complement to the Later card, its deferred debit product,
sharing the credit limit. The bank has also been the first of the
major Spanish banks to migrate its cards to the EMV security
standard, to be implemented in January 2011, allowing customers to
modify their payment authorisation preference at its network of
5,000 ATMs.
Industrial and Commercial Bank
of China, American Express and Union Mobile Pay
(China)
The launch of the ICBC Mobile
Payment American Express Card was the first Chinese dual currency
credit card with mobile payment capabilities. In addition to the
credit card payment facility, the value proposition enables
consumers to link their mobile number to a mobile card account
allowing mobile based payments to merchant and utility companies
accepting mobile originated payments. ICBC has issued more than 50m
credit cards, making it the leading card issuer in China.
RBS/NatWest Savings
Accelerator
NatWest's Your Savings Accelerator
credit card is linked to a NatWest First Reserve Savings Account.
The more purchases a consumer makes on the Savings Accelerator, the
more they are able to boost the interest rate earned on savings.
Customers open a First Reserve savings account at the same time as
applying for the product, helping drive spend on the card and also
promoting saving among consumers.
Times of Money Times
Card
Times of Money, a remittance and
epayment service provider, is a subsidiary of India's Times Group
media company. It has created and delivered a true added value
programme, for example discounts on cinema tickets with no black
out times or dates. The group has leveraged its power as a media
company to negotiate with merchants to secure discounts for its
cardholders in return for discounted advertising rates with the
publication and other media resources. The card is considered by
the judging panel to deliver significant added value and loyalty
incentives to both cardholders and merchants.
Best new debit card product
launch
Disney Rewards Debit
Card
Builds on strong Disney franchise
and offers users the ability to use a debit rather than credit card
to earn rewards. A fee-based product, card users earn 1% in Disney
Dream Reward Dollars on everyday purchases, allowing them to spend
on products at Disney Parks, stores and retailers including
Walmart, Target, Mann Theatres, Barnes & Noble, Toys 'R' Us and
Bestbuy.
Finansbank's Cardfinans
Nakit
Finansbank's Cardfinans Nakit
product was the first debit card with instalment payment features
in the world. The product provides an instalment option for
customers making purchases from the Finansbank merchant network
instead of using their available balance to pay for the entire
purchase in one go. In addition, customers can earn daily interest
revenue by choosing instalment payments over all-in-one payments,
depending on the total amount of expense.
Payment Card Technologies and
Ghana International Bank
The Ghana International Debit
MasterCard is the UK's first ever affiliate partnership debit
MasterCard. Its unique third-party set up through PCT is a
ground-breaking innovation for smaller banks.
Partnered with Newcastle Building
Society the card is issued through a MasterCard affiliate scheme,
whilst issued by NBS as the Principle member of MasterCard, the
Ghana Bank Debit MasterCard holds no reference to NBS and is
'issued' as a Ghana Bank International product. PCT manage the
entire debit MasterCard scheme end-to-end solution for Ghana Bank
this also includes fraud monitoring, call centre etc.
Best new prepaid card product
launch
O2 prepaid Money
card
Mobile operator O2's launch of a
Visa-branded prepaid card has brought prepaid in the UK firmly into
the mainstream. The cards are free to O2 customers as long as they
top up regularly, ensuring that if consumers wish to keep using the
card for no monthly fee they keep topping up their phone. In this
way, it uses the payment card as a loyalty element. The cards can
be loaded online or at certain retail outlets and customers will be
kept updated on their balances with regular SMS text alerts. The
launch marked O2's entry into the UK's personal finance market and
further products are planned.
Bank UralSib, Social card
of Bashkortostan
The social card of Bashkortostan is
a multipurpose card aimed at citizens in the Republic of
Bashkortostan, which helps provide them with access to various
privileges: low-cost medical consultations in hospitals/clinics,
price reductions in pharmacies, discounts (up to 100%) when
travelling on public transport, pension account consultation, tax
payroll consultation and social assistance services.
The card allows transferring social
payments and pensioning payments on the card's account. It
represents the first real use of a prepaid card for multiple
benefit payments, according to the judging panel, and has been
introduced across over 800k people.
NovoPayment
NovoPayment, the Miami-based
prepaid programme manager, has become one of Latin America's
leading commercial prepaid issuers and service providers. It has
successfully extended the programme in Peru and Venezuela, giving
it a significant presence in the prepaid corporate space through a
well designed set of alliances. It was the first non-traditional
institution to receive a principal member licence from MasterCard
Worldwide to issue prepaid cards in the region.
Its main product launches are Plata
Gasolina (a prepaid fuel card accepted at service stations
throughout the country) and Plata Compras (a prepaid corporate
card), launched in Peru through its subsidiaries Servitebca Peru
and Tebca Peru.
Best new co-branded or
affinity card product launch
BankInter
BankInter's Obsidianacredit product
offers a credit card with an exclusive mobile website. This can be
personalised by a partner, which means not only on demand card
personalisation but also web page personalisation, according to
partner brand logos and guidelines – for example, the Vodafone
–Obsidianacredit card.
Bank UralSib
Bank UralSib launched a prepaid
product in Russia with several Russian regional governments as
co-brand partners. The product operates using spare capacity on the
existing EMV cards and terminal infrastructure to provide citizens
with social benefits. It is estimated more than 3m of the cards
will be rolled out when the programme is completed, allowing
previously unbanked and under-banked citizens access to banking
services.
Disney Rewards Debit
Card
(see previous category)
Best innovation in a loyalty
programme
Akbank and Carrefour
(Turkey)
Akbank and Carrefour introduced the
'Carrefour Axess' programme in Turkey, incentivising contactless
payments in over 170 of Carrefour's hypermarkets and supermarkets
in the country. This was achieved by merging the functionalities of
the two most successful loyalty platforms in Turkey: Axess, a
multi-merchant scheme allowing cardholders to accumulate cash
points in a network of over 160,000 merchants, and Carrefour Plus,
which has a base of over 2.5m consumers.
Barclaycard Freedom
(UK)
Barclaycard developed Freedom, its
multi-merchant merchant funded loyalty scheme in the UK –
cross-leveraging its 12m cardholder base and 90,000-plus merchant
base. Freedom consumers gain rewards from spending at the POS as
well as online throughout a range of merchant categories with a
seamless and direct redemption mechanism at the POS without
reliance on coupons and vouchers. The scheme is designed to provide
a connection between Barclaycard's cardholders and merchants,
providing advantages to the first and a competitive advantage to
the latter for attracting increased in-store footfall.
HSBC Advance
(Turkey)
In a market overcrowded with
mileage schemes, HSBC Advance is the first and only credit card
program that lets customers fly without any points or miles. A
customer's promise is sufficient to fly if they promise to spend
TRY1,250 ($847) every month for a year. They can then qualify to
receive a domestic airline ticket free.
Spending of TRY3,100 per month is
rewarded with an international airline ticket free of charge.
CashPoints are also earned from card spending, which can be used
for flight tickets, hotel and tour reservations. The product was
launched in February 2010 and already has 15,000 cardholders.
Best commercial credit card
issuer
Barclaycard
Commercial
The Barclaycard Commercial Visa
CodeSure card combines a standard Visa corporate charge card with a
range of identity protection functionalities that ensure the
integrity of transactions, thanks to a password protection system
and the integration of online purchase authorisations. This is
achieved by embedding a keypad, LCD screen and battery into the
back of the card. The card can also become the platform for the
deployment of secured applications (for example, extranet access)
through the card offering Barclaycard Business the ability to
expand the benefits of the proposition well beyond the pure payment
mechanism.
Finansbank – Cardfinans
Vadekart (Turkey)
Finansbank's Vadekart offering is
the first and only commercial credit card to allow the card owners'
company to post-date transactions up to 6 months in advance.
Launched in February 2010, the aim was to reach the SME segment and
build longer term loyalty with business owners by providing them
with a product which can help them manage their cash flow. This
product has the ability to take away one of the distinguishing
features of cheques that are making them still high on the payment
preference list of SMEs.
Ziraat KOBI Kart (Ziraat
SME Card)
The KOBI Kart is a commercial
credit card given to companies' partners and employees in order to
meet the needs of SMEs travel, accommodation, representation and
entertainment expenditures, launched on 5 January. It is the first
contactless card to feature debit and credit features in
Turkey.
Best card processor of the
year
Global Technology
Partners
Global Technology Partners this
year introduced an Aggregate Account Approach, enabling
card-to-card transfer by internet and voice authorization. As a
result, cardholders can securely access their account via the
internet or phone. This enables payroll disbursement, commission
payments, loan fulfilment, check cashing and other person-to-person
(P2P) transfers. Numerous cards can be included in one aggregate
account, and as the money never leaves this account, funds can be
made available immediately to the destination cardholders, wherever
they are in the world. This system enables a number of prepaid card
facilities in addition to providing a very effective method to
enable P2P and money transfers payments.
Rev Worldwide
Rev, which was last year named
'Most Promising New Entrant', has continued its exceptional growth
over the last 12 months. It recently announced it was entering the
US market, is moving into Europe with Raiffeisen and has signed a
revenue sharing deal in India with the country's central bank,
providing it with a cost effective entry into one of the cards
market's most exciting markets.
SIA-SSB
SIA-SSB has refocused its business
on key areas required to succeed during a phase of deep economic
recession: innovation, operating and business model. In innovation
SIA-SSB has developed a card connected to the IBAN number enabling
it to perform all the payment functionalities typical of a current
account (credit transfer, direct debit, standing order and reload)
without the need to have a current account. On the operating model,
SIA-SSB has refocused its business to become an all-round payment
provider.
TSYS
TSYS, already one of the world's
leading processors, demonstrated its commitment to innovation in
2009 with the introduction of two new card products. It also
continued to expand its overseas business in key markets including
Brazil and India.
TSYS' hybrid card allows credit
card issuers to tap into debit card use by combining both functions
on the same card. This development is taking the concept of the
decoupled debit card and turning it to the advantage of card
issuers in a fight for share of wallet and consumer payment
preference, according to the panel judges. It also introduced a
private label card that can be redeemed for specific products,
tracking the barcode data and allowing the issuer to specify which
products can be bought with the card, which has obvious social
disbursement applications.
Merchant acquirer of the
year
Discover Financial
Services
Discover impressed the judges after
a very effective set of moves expanding its acceptance of Discover
cards towards a more global acceptance footprint. These include the
mutual acceptance agreement with China UnionPay, the acquisition of
Diners Club (with its related acceptance franchise), the
partnership with Trionis providing access to 74,000 ATMs in Europe,
an agreement with Interac in Canada and another with Indian
processor Infotech Global.
Global
Payments
Global Payments completed two
acquisitions in 2009 that dramatically extended the company's
leading merchant acquiring operations in the US, Canada and
Asia-Pacific into the global transaction processing marketplace. In
April, 2009, it completed the acquisition of ZAO United Card
Service, the largest non-bank direct merchant processor in Russia.
In June 2009, it acquired 100% ownership of its merchant services
joint venture with HSBC Bank.
Six Group/Six Card Solutions
(Switzerland)
Six Group/Six Card Solutions, based
in Switzerland, impressed the judges as the first non-US Company to
develop an acquiring partnership model for banks. The partnership
model offers full flexibility from reselling and white-labelling to
bin sponsorship or full-outsourcing model. Six provides the ability
to match the needs of acquiring or prospective acquiring banks,
which can be different on a country-to-country basis, in a very
modular manner. Given the demand for cross border acquiring and the
fragmented acceptance capability of many European players, Six has
refined the partnership-joint venture model initially invented by
US processors, providing a significant degree of flexibility.
Most promising new
entrant
Accertify
Accertify, which provides fraud
software solutions, has created a unique offering to enable
organisations to meet KYC requirements more effectively, avoiding
the need for multiple integrations to data providers. Accertify
will potentially revolutionise the process of KYC for many new
entrants into the cards market
Maxis Telecom with Maybank
and Nokia
Malaysia's Maxis Telecom, Maybank
and Nokia launched the first live commercial mobile payments
proposition. The launch allows Maxis mobile subscribers to connect
their Maybank account with their mobile and pay for purchases at
over 1,800 shops accepting Visa PayWave in Malaysia.
Obopay
Obopay has stood out from the many
mobile payment wallets through their deal with Nokia to create
Nokia Money and developing their own Obopay-branded prepaid card.
Obopay's mobile payments service is proving enormously popular in
the US and it is now setting its sights on international
expansion.
It recently made its first
international foray, announcing the launch of an instant money
transfer service in India through an alliance between wholly-owned
subsidiary Obopay India and YES Bank, an Indian private sector
bank. Obopay also got another boost in 2009 with a $70m investment
from mobile maker Nokia to help it bring mobile payments to the
developing world.