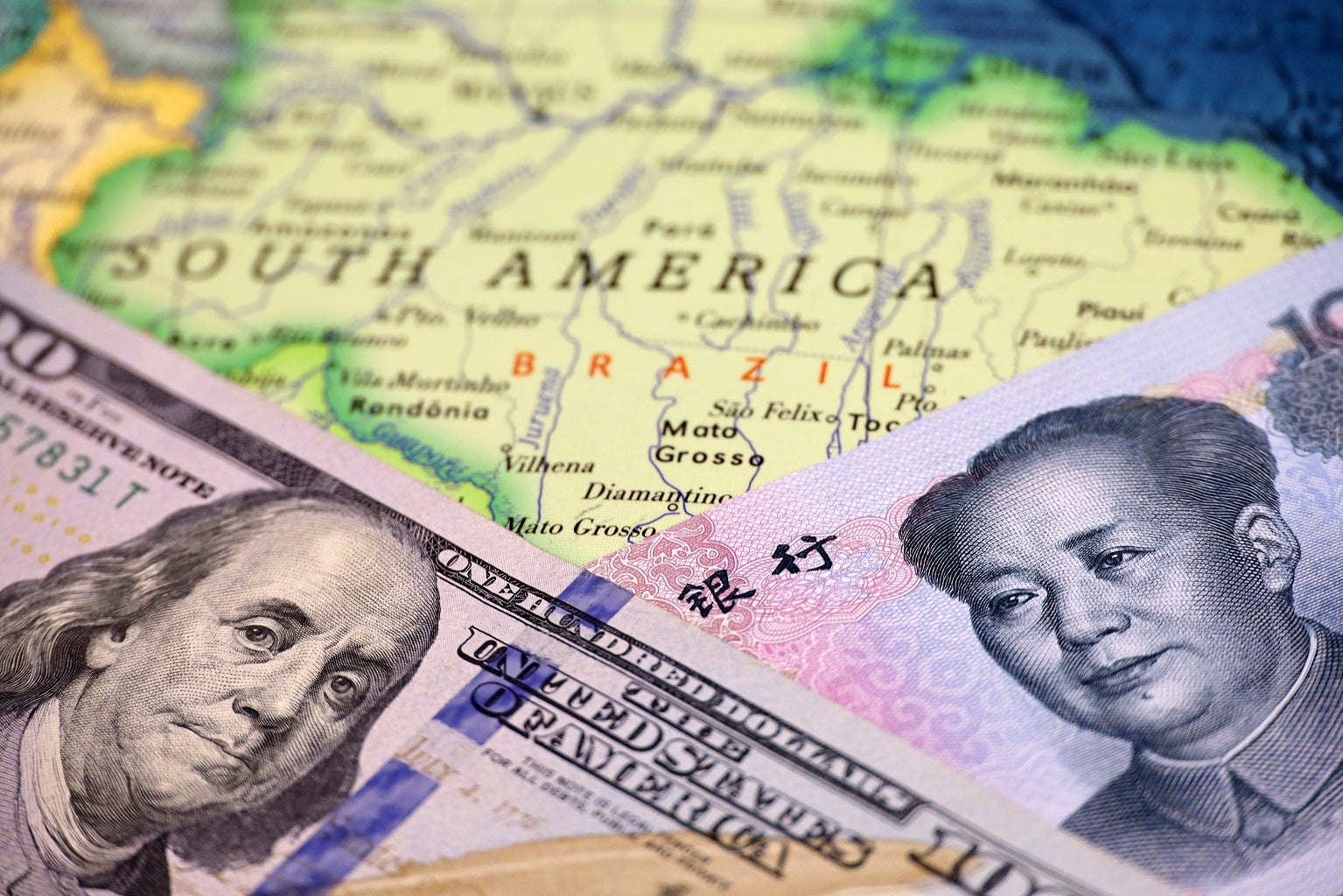 Payments in Latin America are booming. The value of e-Commerce across the region currently stands at $382 billion. By some estimates, it could reach over $700 billion by 2025.
But the picture across the region is mixed. In Chile, for example, a consumer's average annual card spend is approximately $2,400 according to a recent GlobalData report – compared with just over $560 in Brazil. And card-based payments have been eclipsed by mobile in some of Latin America's biggest markets. GlobalData's 2021 Financial Services Consumer Survey found the proportion of respondents who utilised mobile payments was much higher in Brazil (65%), Chile (55%) and Argentina (68%) than major Western economies like the US (43%), Canada (34%) and France (31%).
Merchants attempting to break into these markets will struggle if they assume consumer behaviour is uniform. Add in the problem of price instability – inflation could top 100% in Argentina by the end of the year – and the hurdles associated with entering Latin America can start to seem insurmountable.
LATAM: what merchants need to know
Daniel Passarelli is executive managing director for Latin America digital commerce at Worldline. Expanding into Latin America can be a breeze, he argues, if merchants understand how the region works.
One factor setting the scene in the LATAM payments world is the phenomenon of underbanking. Under 50% of the population has access to a bank account in some Latin American nations. But merchants must be able to process payments there and move them across borders swiftly, whatever form they take. "It's really difficult for merchants to offer cards alone as a payment method," explains Passarelli. "Purely debit or credit cards are not an option; there are a lot of different alternative payment methods."
Getting to grips with these alternative payment methods, or APMs, is a vital precursor for merchants working in Latin America. "While in Europe or North America the issuer of the card is usually accepted around the world, in Latin America domestic cards are restricted for local currencies," says Passarelli. "So even Visa, Mastercard or other international brands can be restricted to local payments." Passarelli estimates strict domestic restrictions are present in up to 50% of the Latin American market – a major impediment for international brands. And merchants must accommodate how consumers make purchases as well as what they pay with. With instalment plans dominating up to 60% of e-commerce purchases in Latin America, failing to offer a payment solution that potential customers recognise could see them go to competitors instead.
Regulation and monetary conditions can be as divergent as payment methods. Latin American nations fare unevenly in the World Bank's ease of doing business report. The most recent rankings, published in 2019, places Brazil, Mexico, Argentina and Colombia – which together account for over 80% of the region's e-commerce spending – 124th, 60th, 126th and 67th respectively. As Passarelli explains, "the regulations are different from country to country. Merchants need to have local experts to manage this for them, otherwise it's really difficult to start an operation in the region."
A flexible solution
Issues around underbanking, alternative payment methods and regulatory divergence mean cracking even one Latin American market is a vast undertaking for most merchants. But given its huge potential, the appeal for firms with an international e-commerce presence is irresistible. They can reap the widest benefits by following a few tips.
One way to get round Latin American local variation is by getting a handle on the key payment trends. The rise of fast payment solutions in some of the region's more advanced e-commerce hubs, like Brazil and Mexico, offers one indication of how consumer preferences are evolving. Brazil's Pix, for example, was launched in November 2020 by the country's central bank to help consumers make digital payments via personal identification keys. It rapidly ramped up clearance speeds by sweeping away complex intermediaries. Together with CoDi, Mexico's equivalent solution, it has brought rapid payments to hundreds of millions of Latin American consumers. According to Pasarrelli, a base in one of these countries can help merchants get a handle on the region's key trends and provide a launchpad to neighbouring nations: "these markets have the biggest portion of consumers, and also the most up-to-date solutions in terms of maturity and regulation."
While this can help with initial market entry, expanding is still tricky in a region where payment preferences, laws and prices remain unsteady. A catch-all software solution, like that offered by Worldline, can help. "Worldline has a single API that enables merchants to enter countries across Latin America," says Passarelli. "The very specific APMs that the merchant needs to understand in each country are already integrated through Worldline, as are the acquirers or different payment service providers that a merchant might need to work with."
Worldline's solution also has built-in capabilities to deal with price fluctuations. Local entities, (allowing merchants to process and settle transactions in local currencies) and cross-border remittances (meaning payments are processed locally then sent across the border via a separate, stable currency) are two of the techniques used. "The fluctuation will still have effects," says Passarelli, "but we can reduce them with this kind of solution."
The pace of growth in Latin America means the only certainty is uncertainty. New sectors are on the rise all the time; the region was the world's largest for venture capital funding of FinTech firms in 2021, for example. Merchants need a flexible solution that lets them tackle the uncertainty now. Working with an expert partner like Worldline can offer just that. Download the whitepaper on this page to find out more.