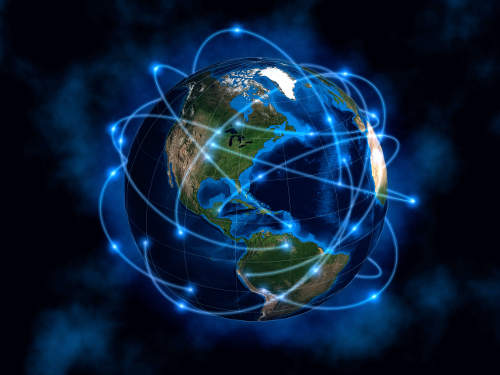 French payments services provider Worldline has struck a strategic commercial acquiring alliance with ANZ Bank in Australia.
ANZ Bank is the third-largest acquirer in Australia with 20% market share of transaction volumes processed in the country.
Worldline is the fourth-largest payment and transaction services provider in the world. It employs 20,000 people and operates in more than 50 countries globally.
Deal terms
Under this partnership, Worldline has purchased a majority stake (51%) in the commercial acquiring business of ANZ in a cash deal worth A$485m ($364.9m).
The deal creates a joint venture (JV) controlled by Worldline, in which ANZ Bank will own the remaining 49% stake.
The transaction is expected to close in the fourth quarter of 2021.
Synergies
The new JV with ANZ is said to allow Worldline to expand its merchant acquiring business outside Europe and generate significant synergies through its payment technologies.
The combination of ANZ's network and Worldline's technologies will allow the JV to generate revenue at a double-digit rate in the coming years.
This will be achieved by cross-selling and up-selling solutions like digital onboarding, alternative payment methods (APM), fraud detection, online and omnichannel capabilities, and more.
After the deal closing and migration, Worldline's IP-owned platform will deliver more than €74bn ($89bn) worth of additional transaction volumes per year.
This represents a 20% surge compared to the commercial acquiring transaction volumes presently processed by the firm. Currently, Worldline processes $485bn worth of transactions.
Comments
ANZ Australia retail and commercial group executive Mark Hand said: "Partnering with a global payments provider means we can combine our banking expertise with Worldline's leading solutions to offer Australian customers world-class services.
"Through this joint venture, we will further enhance our capability as a leading transaction bank while continuing to manage customer relationships for broader banking needs."
Worldline chairman and CEO Gilles Grapinet said: "The strategic alliance announced today between Worldline and ANZ is a landmark transaction for the Group and I am very honoured that Worldline has been selected by ANZ to take over the control of its merchant acquiring business as the long term partner of choice to deliver state-of-the-art products and services to its very large portfolio of merchant customers.
"This long-term and exclusive joint-venture is based on a shared vision for delivering value-added Merchant Acquiring products and services in Australia, through the combination of Worldline's global scale, best-in-class technologies and expertise, with ANZ's vast banking footprint and distribution power.
"Finally, this partnership between ANZ and Worldline highlights the relevance of the newly created Worldline's Merchant Services – Financial Institutions value proposition we will further deploy in Europe and beyond to cement future bank alliances in Merchant Services as more and more financial institutions are currently initiating similar strategic initiatives."