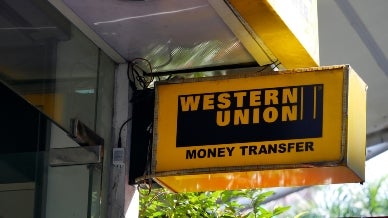 Remittance firm Western Union has expanded its availability of real-time payouts in more countries in response to increasing customer demand.
The firm's account-based payout options, including bank account, wallet, or card payout, has now been made available in more than 120 countries, compared to 100 previously.
The firm has also expanded the reach of real-time payouts to 80 countries, including 50 earlier.
Clients across its branded, co-branded partner, and white-label partner money transfer and payments businesses can access the services.
The services depends on currency availability, regulatory issues, consumer protection issues, identification requirements, delivery restrictions, agent location hours, and other issues.
Western Union president of Global Network Jean Claude Farah said. "By leveraging a combination of cross-border connections and our unmatched platform strengths, including global processing, compliance, and settlement capabilities, we can meet the increasing demand from global consumers and businesses for fast, transparent, and reliable cross-border real-time payments.
"Our cross-border real-time money transfer and payment capabilities are offering more connections across the international payments landscape, especially in developing and emerging markets.
"This expansion is vital to our business growth and critical for unlocking opportunities for global economic progress, especially during the current landscape."
Western Union developments
The firm had over 550,000 agent locations at the end of June 2020, with services across more than 200 countries and territories.
Western Union was recently in the news for extending its 35-year relationship with Kroger, America's largest grocery retailer.
Through Western Union, consumers can send money digitally, or stage a transaction via Kroger's Money Services online portal and pay in person.
Besides, Western Union recently forged a partnership with Isabel Group to offer international payment services to Belgian companies.
This year, Western Union also deepened its partnership with Brazilian financial institution Banco SEMEAR while entering into partnerships with Filipino firms Cebuana Lhuillier and TrueMoney.