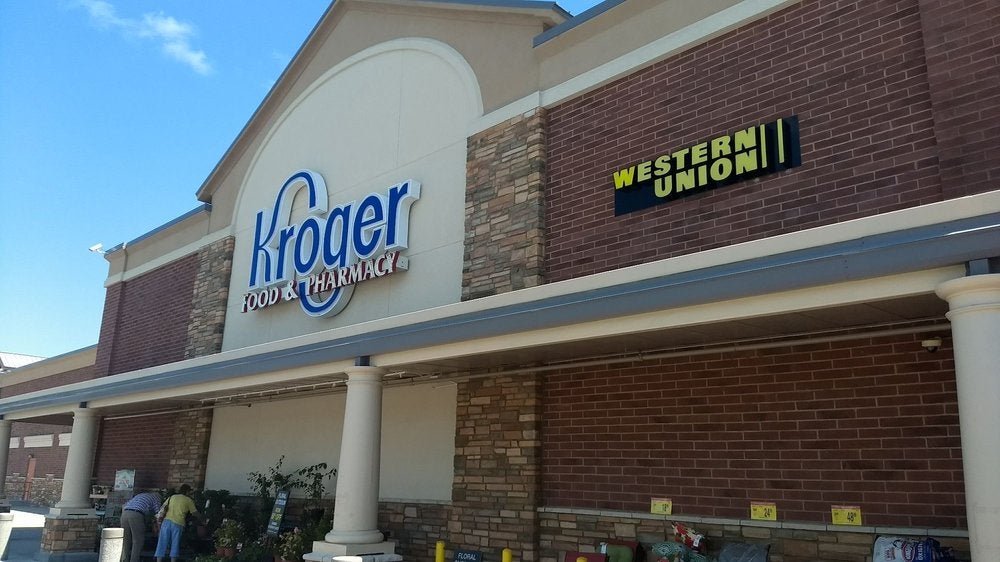 Western Union, the global cross-currency money transfer provider, has extended its 35-year relationship with Kroger, America's largest grocery retailer, by setting up a money transfer partnership.
Through Western Union, consumers can send money digitally, or stage a transaction via Kroger's Money Services online portal and pay in person.
In-person services available to Kroger customers include domestic and international money transfers, bill pay and money orders, available at more than 2,300 stores across the United States.
Union's global network reaches more than 100 countries
Consumers can send money for pay out via Western Union's global network of bank accounts and wallets in more than 100 countries, or at more than half a million locations across 200 countries and territories.
Within the U.S., funds may be paid into U.S. bank accounts or picked up from more than 54,000 Western Union locations coast to coast.
Jean Claude Farah, President, Global Network at Western Union, said:
"Our relationship with Kroger has evolved consistent with Western Union's strategy to enable our platform to serve a wider range of customers, businesses and partners with the trust and flexibility they have come to expect."
Providing convenience, speed, and reliability
Kate Ward, president of Kroger Personal Finance, said:
"We are pleased to continue our long-standing, collaborative relationship with Western Union while offering our customers choice for money movement with global scale. This happens when we work with a global leader that continues to innovate and adapt to meet evolving customer needs.
"Western Union will continue offering convenience, speed, and reliability to serve the money transfer and payments needs of our customers as we advance our customer offerings to enable choice in-store or online."
The Kroger Company, or simply Kroger, was founded by Bernard Kroger in 1883 in Cincinnati, Ohio. It is the United States' largest supermarket by revenue ($121.16bn for fiscal year 2019), and the second-largest general retailer (behind Walmart).
Kroger is also the fifth-largest retailer in the world and the fourth largest American-owned private employer in the United States