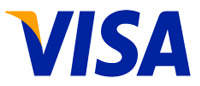 Visa has brokered a deal to purchase YellowPepper, a mobile payments company that operates in Latin America and the Caribbean.
The deal, whose financial terms were not disclosed, follows Visa's strategic investment in YellowPepper in May 2018.
The acquired venture, which is headquartered in Miami, operates in nine Latin American countries.  It currently serves 50 clients and five million monthly active users.
Its platform offers a wide array of APIs that allow issuers, processors and governments to access multiple payment rails for many payment flows, through one single connection.
Visa noted that this acquisition will accelerate the adoption of its "network of networks" strategy by slashing the time-to-market and cost for issuers and processors associated.
Visa Latin America and the Caribbean regional president Eduardo Coello "The acquisition will accelerate Visa's ability to create innovative and accessible digital payment solutions that empower consumers and businesses, allowing them to thrive socially and economically,"
"YellowPepper's technology, which acts like a 'universal adapter', will be key to build on our 'network of networks' strategy to become a single point of access for initiating any transaction type and enabling the secure movement of money."
The American payment giant also hopes that YellowPepper acquisition will facilitate an easier integration to Visa Direct, Visa B2B Connect, and various value added services. 2
Financial and other terms of the agreement have not been revealed by the companies.
YellowPepper CEO & founder Serge Elkiner said: "YellowPepper's unique technology platform is modern, interoperable, secure and scalable. Paired together, Visa and YellowPepper can deliver enhanced payment capabilities, providing profound value-added services for issuers, governments and processors in the region."
As per the agreement, Elkiner will continue to lead the YellowPepper team after the completion of the acquisition.