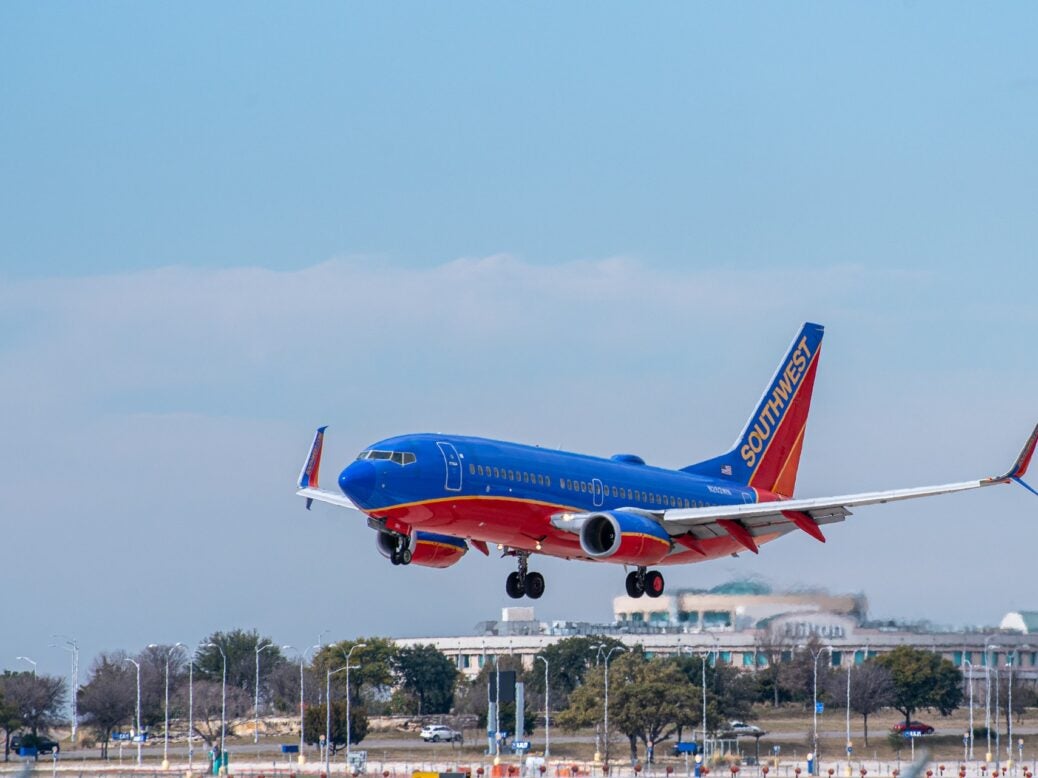 Uplift, a provider of buy now, pay later (BNPL) service, has signed a new payment partnership with Southwest Airlines.
The agreement will the airline company's customers to use Uplift's BNPL payment option to book Southwest Airlines flights to over 100 US and international destinations.
It will also allow them to spread the cost of the travel over a series of monthly payments.
Uplift has been integrated into the Southwest.com booking process to facilitate a hassle-free customer experience. Customers will be provided with the total cost of the trip as well as the monthly payment amount at the time of booking.
Uplift CEO Brian Barth said: "For travellers who already appreciate the low fares and world-renowned hospitality that Southwest is known for, the payment flexibility of Uplift's Buy Now, Pay Later solutions will be another addition to Southwest's customer-friendly offerings."
Uplift is providing BNPL options for Southwest flights through an existing payment rail with Universal Air Travel Plan (UATP).
UATP, of which Southwest is a shareholder and issuer, is a global payment solution owned by international airlines.
Commenting on the tie-up, Southwest Airlines managing director of loyalty, partnerships, and products Jonathan Clarkson noted: "Southwest Customers are eager to fly again, and our expanding partnership with Uplift will help open up the possibilities of affordable travel to even more people, just in time for the summer vacation season and beyond."
Earlier this month, London-based BNPL outfit Zilch raised $80m in a Series B funding round, bringing its total valuation to $500m.