The average UK credit card customer pays almost £1,000 in interest every year according to Cardeo. At current interest rates, it will take such customers up to 25 years to repay credit card debt in full.
Moreover, the problem is expected to worsen due to the cost-of-living crisis. A report from Cardeo 'UK Credit Cards: How to fix a badly broken market' examines the UK's credit card market. Cardeo claims its research concludes that the market needs urgent reform.
Co-founder and Chief Executive, Gavin Shuker, warns that unless the Financial Conduct Authority (FCA) pushes major lenders to be much better at enabling customers to switch providers, customers will continue to suffer by paying more interest than they need to.
Shuker says that customers need to be given greater access to real-time data through Open Banking. This would enable consumers to find products more suited to their needs and potentially reduce their debt.
"It is no surprise that customers are neglecting to pay off high interest credit cards especially when the system doesn't encourage them but as their available income is squeezed, the reality is that paying off credit card debit more effectively becomes even more important.
"Our analysis suggests that as many as 14 million people could now be paying close to £1,000 in interest every year. That is storing up huge debt problems for millions of people and the country as a whole."
Cardeo was launched in 2022. Its app combines open banking data with artificial intelligence to help people pay less interest with no fees enabling them to pay off their credit cards more quickly and reduce overall cost.
At almost 24%, credit card annual percentage rates (APR) in the UK are the highest that they have been in years. Whilst interest rates on new consumer credit have been decreasing across Europe, they have gone up sharply in the UK.
20% of UK credit card customers missed a card payment in H122: Cardeo
Almost 20% of UK credit card customers missed a credit card in the first half of 2022 due to the rising cost-of-living, incurring overdue payment fees and interest charges while damaging their credit scores.
The UK credit card market is valued at £60bn per year of which £14bn is paid in interest annually by customers. The UK has the highest proportion of consumer credit in credit cards (c.35%) in Europe.
The report also found that the main source of revenue from consumer credit — around 80% in the case of the UK — is the interest paid by consumers on their outstanding balance.
And figures suggest that the level of switching between lenders could be as low as 3%.Cardeo claims that incentives for providers to do more are minimal in the absence of prescriptive regulation and effective enforcement.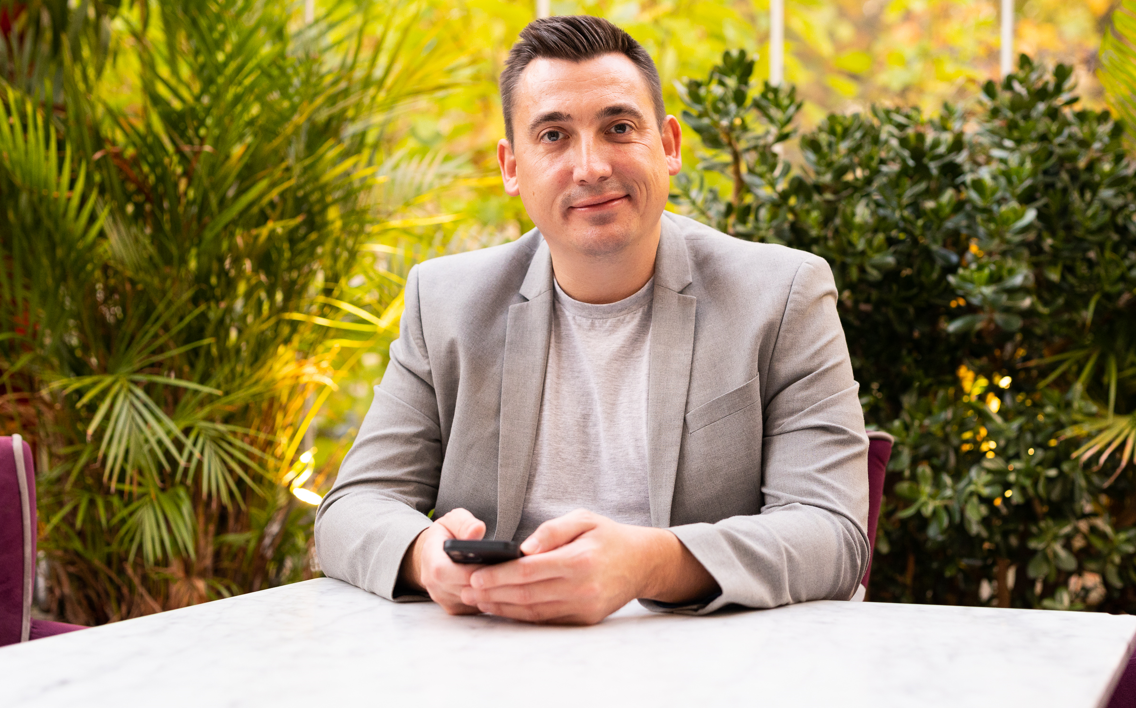 Cardeo co-founder and Chief Executive, Gavin Shuker
The UK credit card market: GlobalData
Credit and charge card penetration in the UK stands at 0.9 cards per individual in 2022. This compares to the US (2.4), Canada (2.1), Spain (0.9), Sweden (0.7), Germany (0.5), Italy (0.5), and France (0.4).
While credit and charge cards have lower adoption compared to debit cards, credit cards are increasingly used for payments. They accounted for 19.6% of total card payment value in 2022. Public awareness of the benefits of credit cards is high in the UK. Consumers generally use such cards to take advantage of benefits such as cashback and reward programmes.
The UK credit card sector bounced back strongly from the initial impact of the Covid-19 pandemic. Payment volume, value, and frequency of use rose by 16.3%, 9.1%, and 22.4% respectively in 2021. The same trend continued in 2022, with credit and charge card payment volume, value, and frequency of use rising by 12.5%, 7.9%, and 11.8%.
According to GlobalData, credit and charge card payment frequency in the UK was 70.5 transactions per card per year in 2022. This compares with France (135.2), Canada (83.6), Sweden (81.4), the US (68.8), Spain (66.2), Italy (55.6), and Germany (46.8). In 2022, credit and charge card payment turnover in the UK was $4,488. This compared with France ($7,703), the US ($6,480), Canada ($6,361), Sweden ($4,553), Italy ($3,802), Germany ($3,280), and Spain ($2,955).