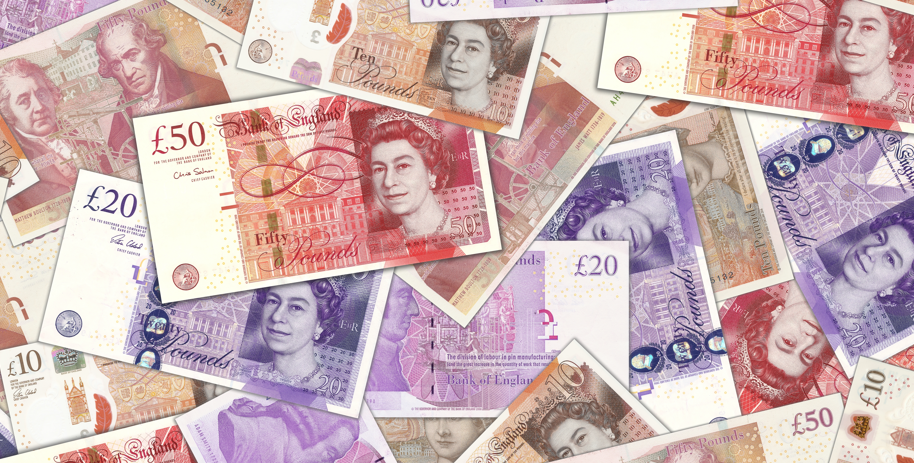 A group of businesses, charities and consumer groups have joined forces to urge UK finance minister Jeremy Hunt to protect cash as a critical payment method.
The UK government is currently consulting on its Future of Payments Review. The latest call to protect cash highlights its continued importance to the financially vulnerable, digitally excluded and small businesses.
The coalition acknowledge the government's recent release of its cash access policy statement as a positive first step. But they argue that a more comprehensive effort is required to ensure the robust funding and safeguarding of the UK's cash network.
As the Financial Conduct Authority (FCA) proceeds to implement the Government's plan for cash, businesses and charities call for a concerted focus on maintaining maximum payment choice and future-proofing of cash as a payment method, through ensuring the ATM network receives the funding it needs.
Steve Makaritis, Chief Executive, NoteMachine said: "As the UKs cash and banking infrastructure faces significant pressures and consumers deal with the rising cost of living, now is the time for the Government and the FCA to use this Review and recent legislation to help maximise payment choice for businesses and individuals, maintaining the diverse payments landscape we need well into the future."
Despite the evolving landscape of digital payments, cash remains the second most widely used payment method in the UK, accounting for a substantial 15% of all payments. As the cost-of-living crisis escalates, cash has become an essential tool for budgeting, allowing for greater financial control and flexibility.
However, the viability of the UK's cash infrastructure is under threat due to bank branch closures and successive reductions in funding for the free-to-use ATM network, which comprises nearly 80% of the country's cash machines.
Since 2018, 14,400 free-to-use ATMs have vanished from communities throughout the UK. An additional 37,000 now face the imminent risk of closure or conversion to pay-to-use machines. This trajectory not only jeopardises the role of cash in future payment systems. It also endangers the financial inclusion of vulnerable populations. The Prime Minister's recent endorsement of the free cash network is encouraging. But the devil will be in the detail in terms of how the government and FCA implement its plans for cash.
Industry comments
James Lowman, Chief Executive, Association of Convenience Stores
"As well as cash still being used for more than half of convenience store transactions, customers use ATMs located at convenience stores to access cash for their daily needs. The Treasury has committed to support a full range of payment options, including cash, for the long-term, and we need to see improved ATM interchange fees to make sure this is delivered."
Kerry Booth, Chief Executive, Rural Services Network
Ensuring that rural residents have access to cash is vital particularly for older residents who may not use online banking services and those in more remote isolated communities. Lack of broadband and mobile telephone signal can impact on users' ability to access digital banking systems. These residents should not be left disadvantaged as technology develops and their right to access cash should be protected."
Gordon Balmer, Executive Director, Petrol Retailers Association
"The Petrol Retailers Association (PRA) represents independent fuel retailers who account for 64% of all forecourts. Our members provide fuel, food and services to motorists keeping them on the road. With the demise of the local high street bank, time constrained customers value that forecourts have an ATM enabling them to withdraw cash quickly and efficiently. The PRA is happy to support cash as a payment method of the future, uphold customer payment choice and give consumers the diverse payments landscape they require."
Simon Youel, Head of Policy & Advocacy, Positive Money
"It is hugely encouraging that the government has announced concrete steps to protect free access to cash. The Future of Payments Review should look to build on this and consider how freedom of payment choice can be guaranteed into the future, protecting people's ability not only to freely access cash but also to use it."