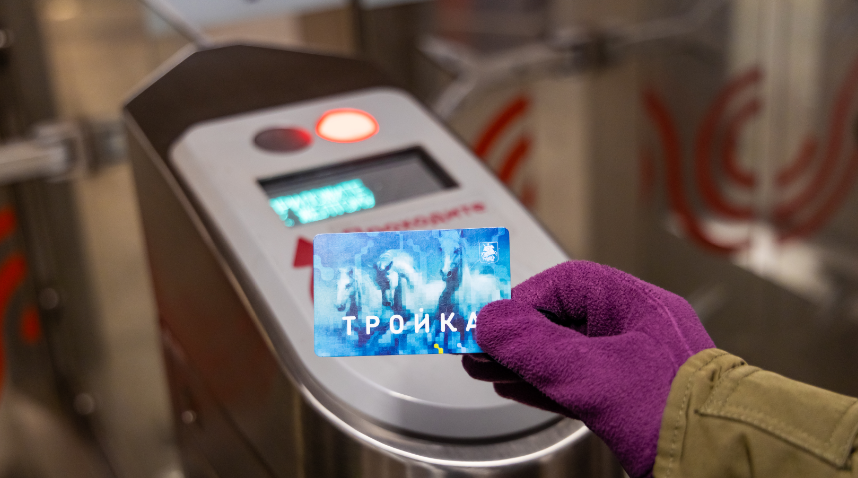 Moscow's Troika card is set to expand outside the capital. The city of Perm, located some 900 miles from Moscow is piloting tests of the Troika card. As soon as the tests prove to be successful, the card will be available in the city as well as in the whole Perm Region (2.5 million residents).
The card was launched on more than 300 bus routes across the Moscow Region. And now the smart card can be used on inter-city buses. The pay as you top up card operates on the same principle as London's established Oyster card.
The project of introducing Moscow's ticketing system outside Moscow is carried out by SberTroika. This is a joint venture of the Moscow national government, Moscow regional government and Sberbank. The parties signed an expansion strategy in November 2020. The first region to adopt Troika was Tula Region, launching the new ticketing system in the same month. In total, more than 40 regions and cities are expressing interest in Moscow's ticketing system.
Usage soars with 36 million Troika sold to date
Moscow Mayor Sergei Sobyanin says that 36 million transport cards have been sold since 2013 when smart card Troika was introduced.
Queues of 15-20 minutes in the morning at the ticket office was once the norm for Moscow Metro. Now the ticket vending machines and the smart card have become queue killers. The rise in usage is such that over 90% of trips on the metro are now made using the Troika card.
With the Troika, a journey by any mode of public transport costs RUB42 ($0.56), excluding taxi.
The card can also be used to pay for travelling by Aeroexpress (RUB400). The Troika card can be topped up via the mobile banking apps of a number of Russian banks. These include
Sberbank, VTB 24, Alfa Bank, Tinkoff Bank, UniCredit Bank, Promsvyazbank, Vozrozhdenie Bank, Russky Standard Bank and Raiffeisen.
Moscow will enhance its contactless ticketing solutions in 2021. New features include biometric Face Pay and a Virtual Troika card that will be available for NFC-supported Android users.