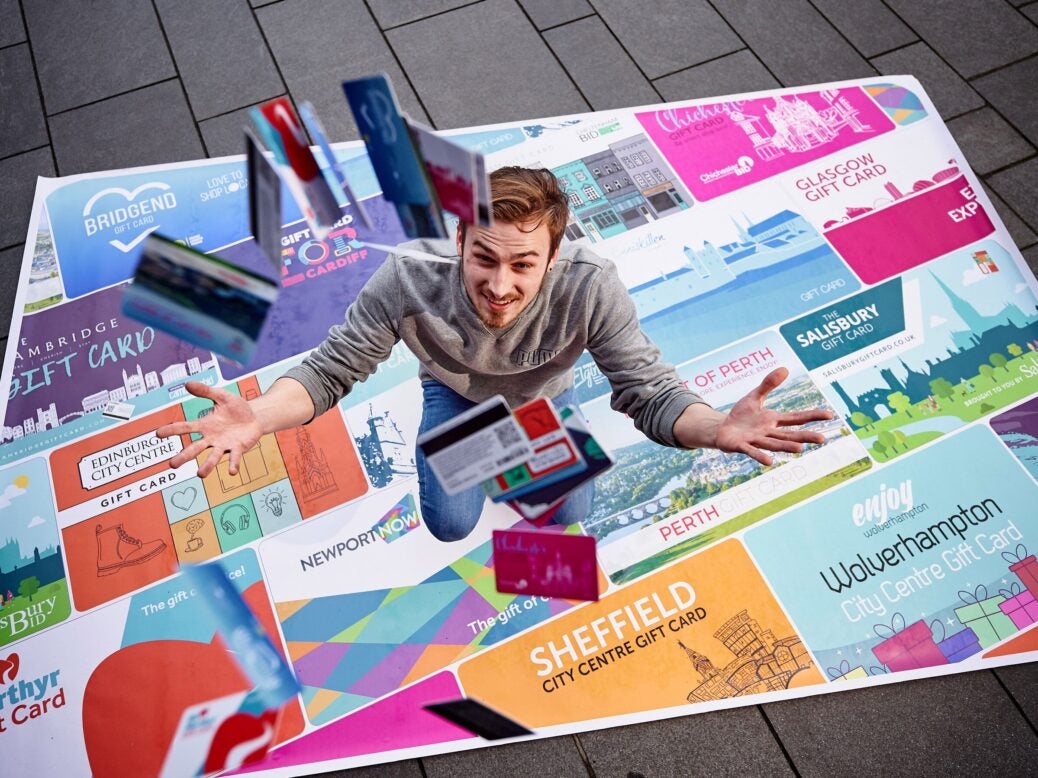 Miconex Town and City gift card scheme is going from strength to strength.
And the impressive growth of the Miconex gift card scheme might just help save the UK high street.
Miconex launched the first Town and City gift card in Perth in 2015.
Since then, over 30 destinations have joined the gift card family. Participating localities range from an Island community and market towns to some of the largest UK cities.
Moreover, 2018 saw 10 new programmes go live and 2019 will finish with over 40 gift card programmes. Meantime, 11 new programmes are being set up to ensure that they are live by the crucial Christmas trading period.
Specifically, gift card programmes help to support local High Streets by ensuring that money stays within the local economy.
Town and city gift card spend hits £1m
Since Miconex launched the gift card programme it has helped to keep over £1m within local High Streets.
Business of all types and sizes has benefitted from the gift card sales. People who redeem gift cards on average spend 40% more than the value received.
That increased spend is hugely beneficial to local businesses. There are currently over 6,000 businesses that accept a Town and City Gift Card.
The gift card programme is not just for independent businesses. Miconex says that the cards are also accepted by major High Street retailers such as M&S, John Lewis and Debenhams.
Miconex partnered with Scandinavian company Presend in 2015. The deal helped establish local Mastercard-based currencies in the form of Town Centre Gift Card programmes.  This is the only Town Centre Gift Card Programme currently in the UK. The aim is to lock in spend to the local economy.
And at the same time, combat the effects of internet shopping and large retailers such as Amazon.
Participating destinations are listed on the Miconex site via this link.