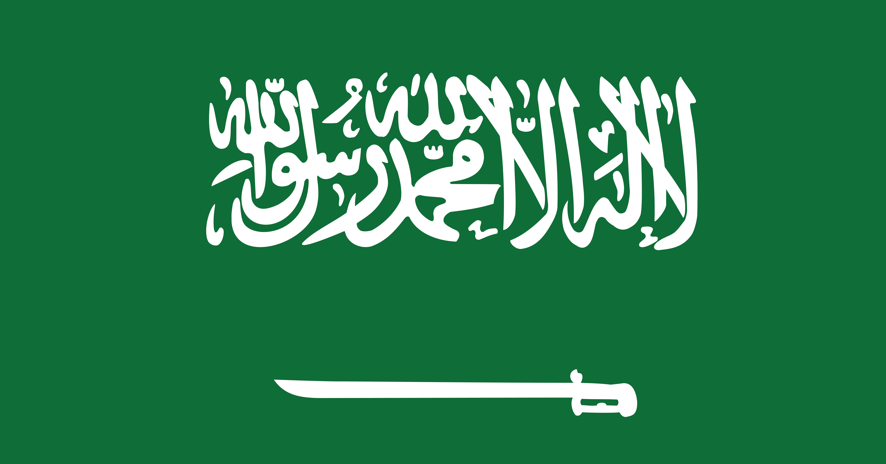 The Saudi Arabia card payments market is forecast to grow by 14.6% in 2023 to reach SAR532.1bn ($141.9bn), driven by consumers' increasing preference for electronic payments, a surge in contactless payments, and the government's push for a cashless society, according to GlobalData, publishers of EPI.
GlobalData's Payment Cards Analytics reveals that the total card payments value in Saudi Arabia registered a growth of 29.8% in 2021 and 17.3% in 2022, driven by improving economic conditions and a rise in consumer spending.
Ravi Sharma, Lead Banking and Payments Analyst at GlobalData, said: "While cash has traditionally been a preferred method of payment in Saudi Arabia, its usage is on the decline in line with the rising consumer preference for electronic payments. This trend became more prevalent amid Covid-19, with banks and merchants urging consumers to use non-cash payment methods to help contain the spread of the virus.
"The increasing preference for contactless payments and the mandatory acceptance of electronic payments at retail stores are among the key drivers of payment card market growth."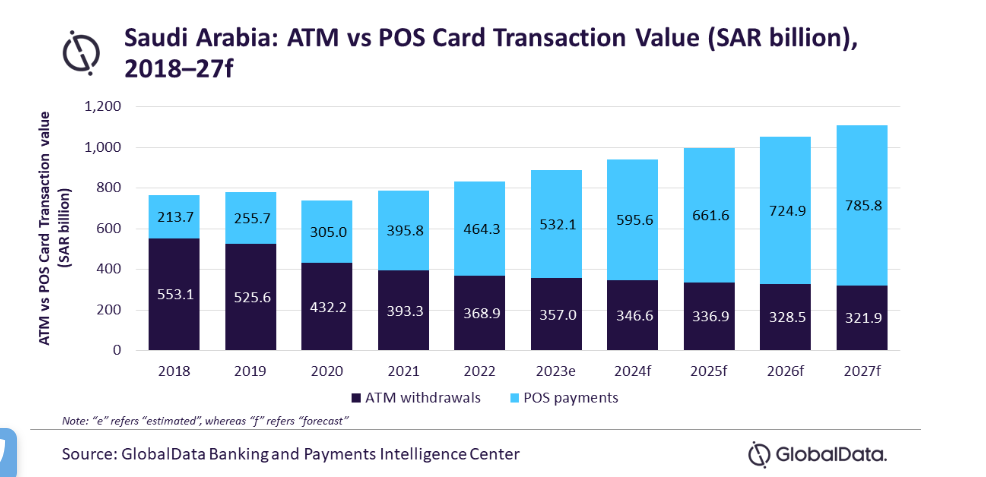 SAMA drive to boost electronic payments
While there has been rise in card usage for payments at point of sale (POS) terminals, its usage for cash withdrawals is on the decline. ATM cash withdrawals are forecast to decline by 3.2% in 2023 to reach SAR357.0bn ($95.2bn).
To promote electronic payments, SAMA, the central bank, passed a regulation that requires all retailers operating in the country to provide their customers with electronic payment options via POS terminals or QR codes effective August 25, 2020.
This was the sixth phase of the initiative, with electronic payment methods availability made mandatory at fuel stations in the first phase effective July 2019. This was further extended to workshops in phase two, followed by personal services such as laundry and salons in phase three, grocery stores in phase four, and cafes and restaurants in the fifth phase.
Kingdom Vision 2030 plan
Sharma added: "The government has also been taking several initiatives to reduce the country's dependence on cash and to promote electronic payments and payment innovation. The Kingdom's Vision 2030 plan is aimed at reducing cash transactions and increasing the share of electronic payments to 70% of all transactions by 2025. This will greatly benefit card adoption and usage."
The pandemic changed the way Saudi consumers make payments, with an increasing number of consumers preferring contactless payments supported by an improved payment infrastructure. According to the country's national payment infrastructure operator, Saudi Payments, 95% of all POS transactions in the country were contactless in 2021.
Sharma concludes: "Saudi consumers are gradually embracing electronic payments, moving away from cash, supported by government push, improvements in payment infrastructure, growing consumer awareness, and rising adoption of newer technology like contactless. The Saudi Arabia card payments market is forecast to grow at a strong compound annual growth rate (CAGR) of 10.2% between 2023 and 2027. ATM cash withdrawals are estimated to register a negative CAGR of 2.5% during the same period."