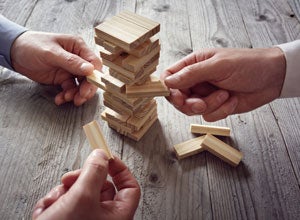 Indian digital payments provider Pine Labs is looking to expand its presence in Southeast Asia with new organisational changes.
Last year, the company expanded its Buy Now Pay Later (BNPL) technology offering into the Southeast Asian region with its strategic partnership with Mastercard.
The company will now launch the BNPL offering in the focus markets as part of its expansion plans in the region.
Pine Labs subsidiary Qwikcilver, which is claimed to be a pioneer the Prepaid Stored Value and Gift Card category in the Southeast Asian region, offers Gift Card suite to organisations and networks in Singapore, Indonesia and Malaysia. Its customers include CapitaLand, Lazada, Frasers Group, and PT. Mitra Adiperkasa (MAP Group) among others.
As part of its expansion plans, Pine Labs has named Dheeraj Chowdhry as Qwikcilver chief business officer to lead the Stored Value and Buy Now Pay Later business in the Southeast Asia region.
Chowdhry, who has over two decades of experience in Consumer and Commercial banking industry across Singapore, Hong Kong and India, previously held leadership positions at various firms such as Standard Chartered, Royal Bank of Scotland, ABN AMRO, ANZ Bank and American Express.
Most recently, he worked as CEO of a digital lending SME platform, where he was in charge of digital strategy development, and execution.
Speaking on the expansion plans in the Southeast Asia, Pine Labs CEO Amrish Rau said: "The South east region is an extremely strategic part of our expansion plans. We are delighted with the response since we pioneered the Stored Value & Gift Card category in Southeast Asian markets including Singapore, Malaysia and Indonesian markets with our strategic partnerships over the last two years. With Dheeraj onboard, we are bullish of faster growth with the Banking segment too."
Chowdhry added: "I am very excited to be a part of the Pine Labs journey at a time when the company is increasing its focus and expanding into new segments in the Southeast Asian market. We intend to amplify the digital store value segment by using the capabilities of Qwikcilver solutions."
In January this year, Pine Labs launched a new app that allows an NFC-enabled smartphone to begin accepting digital payments in the country.