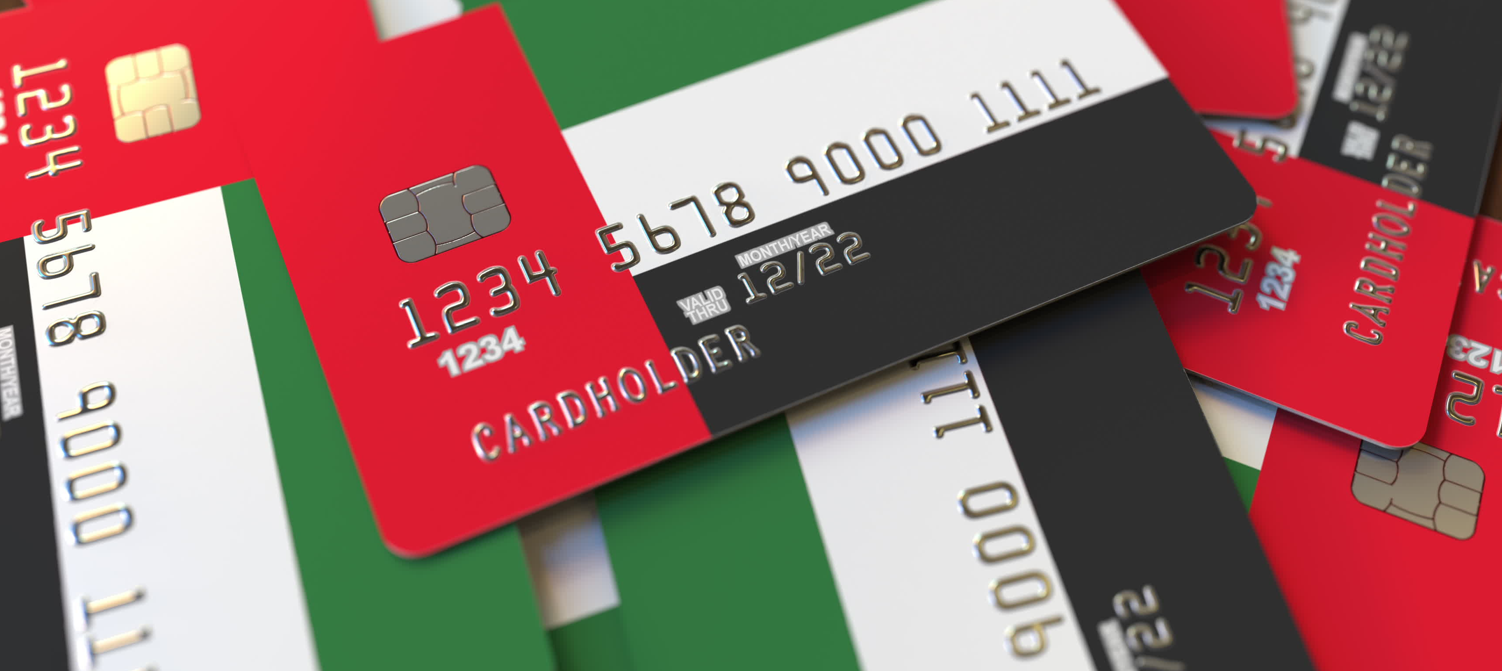 Cards remain the most preferred payment tool for e-commerce purchases in the UAE, accounting for 40.8% of online purchases in 2023, according to the 2023 Financial Services Consumer Survey by GlobalData, publishers of EPI.
GlobalData's E-Commerce Analytics reveals that the UAE's e-commerce market registered a strong growth of 18.5% in 2022 to reach AED92.4bn ($25.2bn), as an increasing number of consumers shift from offline to online purchases. It is estimated to grow by 16.4% to reach AED107.6bn ($29.3bn) in 2023.
Ravi Sharma, Lead Banking and Payments Analyst at GlobalData, said: "E-commerce in the UAE has registered healthy growth in the past five years, mainly due to rising internet and smartphone penetration coupled with increasing consumer confidence in online transactions. Furthermore, the pandemic accelerated the shift in consumer preference from brick-and-mortar to online channels. Online shopping events such as Black Friday and Cyber Monday have also supported the growth of e-commerce."
The UAE government is also taking initiatives to push e-commerce market growth in the country. A free zone for e-commerce companies by the Dubai Free Zones Council (DFZC) is one of them to encourage increased foreign direct investment (FDI) in the sector in Dubai.
According to GlobalData's 2023 Financial Services Consumer Survey, 88% of UAE consumers reported having shopped online in the past six months, while only 5% indicated that they had never shopped online.
GlobalData's survey also revealed that among various tools used for e-commerce purchases, payment cards are the most preferred, due to the value-added benefits offered by them, including interest-free instalment payments, reward programmes, cashback, and discounts.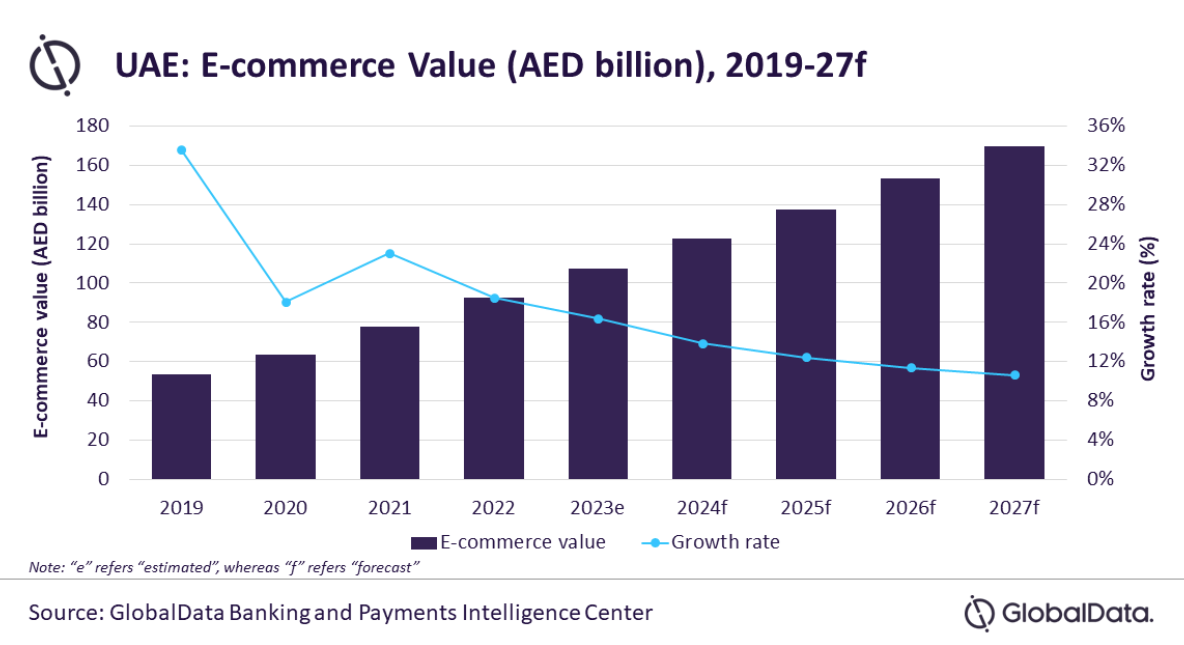 Alternative payment tools gather pace
Alternative payment tools are gaining popularity and now rank second, collectively accounting for a 27.7% share of e-commerce transaction value in 2023, up from 24.4% in 2022. Apple Pay, PayPal, and Google Pay are some of the popular alternative payment brands in the country.
Among traditional payment methods, bank transfers are also widely used and account for 19.2% of total e-commerce payments value in 2023. Despite the rise in electronic payments, a notable 12.4% of ecommerce purchases are still paid in cash.
Sharma concludes: "The UAE will continue to witness strong growth in e-commerce sales, registering a compound annual growth rate (CAGR) of 12.0% between 2023 and 2027 to reach AED169.5bn in 2027. Among payment tools, while alternative payments are gradually displacing traditional modes of payments, there is still a long way to go before they can disrupt the dominance of payment cards."