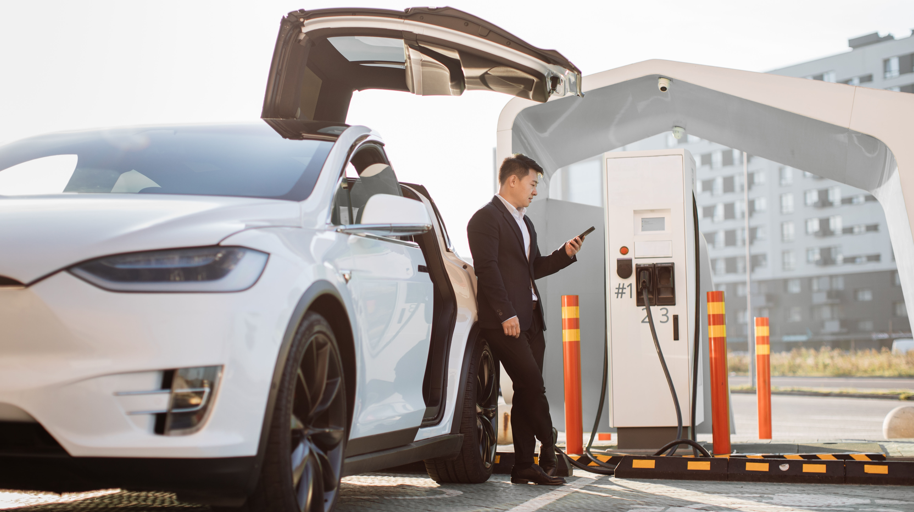 Parkopedia has partnered with Plugsurfing to integrate Plugsurfing's Drive API into Parkopedia's in-car payment platform. The aim is to make it easy for drivers to locate, and pay for charging at over 500,000 charge points across Europe and the UK using high-quality, verified Parkopedia data. Charging sessions can also be started and paid for remotely or within the vehicle. This offers maximum value for drivers, with automotive-grade data and in-car commerce functionality integrated into vehicle infotainment systems. This provides drivers with a seamless parking and charging experience through Parkopedia's EV service 'Park and Charge'.
The companies say that the partnership provides access to the most comprehensive network of chargers across Europe. At the same time, it addresses the main pain points experienced by EV drivers.
This new collaboration sees Plugsurfing handling all payments and ensuring PCI compliance as the 'Merchant of Record'. Meantime, Parkopedia plays an orchestration role, combining EV charging payments with broader in-car payment services. This covers vehicle-centric services such as parking, through Parkopedia's Single Sign-on Payment Platform. This combines both companies' expertise.
Seamless end-to-end activation and payment solution
It offers automakers and drivers a seamless end-to-end activation and payment solution for public charging across Europe.
Duncan Licence, Chief Product Officer at Parkopedia, said: "Parkopedia and Plugsurfing offer complementary services to EV drivers. This partnership enables automakers to benefit from the valuable combination of a substantial charging network, extensive parking and charging data and end-to-end in-car payment services.
These are unified as part of Parkopedia's Park and Charge service. This enables drivers to seamlessly locate, navigate to and pay for parking or charging from the car everywhere they go, as part of an enhanced and complete charging experience delivered directly to the driver. Combined with Plugsurfing's vast European charging network, we believe drivers now have access to the best possible charging process."
Will Gill, Chief Product and Technology Officer at Plugsurfing, added: "We built Drive API so that our partners can create tailored charging solutions for their customers. Drivers don't have to leave the car interface they know and love. They can enjoy all the benefits of Plugsurfing's network and service. Our new partnership with Parkopedia will bring even more convenience to drivers with this integrated solution, since EV drivers charge where they park."
Plugsurfing was founded in 2012 in Berlin. FleetCor Technologies acquired Plugsurfing last September to expand its EV capabilities in Europe.