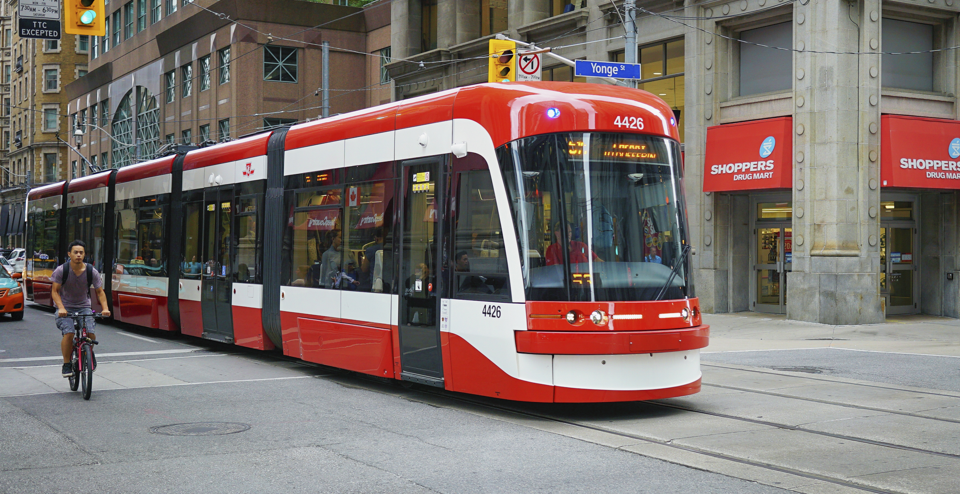 Paying for public transport in Toronto is about to become easier. From 15 August, passengers can use credit or debit cards to pay fares, including cards on a smartphone or smartwatch.
"The launch of credit and debit payment on the TTC is just another way our government is making life easier for people across the Greater Toronto Area," said Stan Cho, Associate Minister of Transportation. "Whether travelling for work, appointments, or anything in between, the transit experience should be as convenient as possible."
The launch of credit and debit payment on the TTC follows the successful introduction of more payment options across many local transit systems in the Greater Toronto and Hamilton Areas. In addition to the TTC, riders can also use credit or debit to pay fares on GO Transit, UP Express, Brampton Transit, Burlington Transit, Durham Region Transit, Hamilton Street Railway, MiWay (in Mississauga), Oakville Transit and York Region Transit.
PRESTO: payment options to be expanded
"Our government is working with our municipal partners to make it easier and more convenient for transit riders to get from point A to point B," said Caroline Mulroney, Minister of Transportation. "We are continuing to improve PRESTO services by introducing new and innovative payment options that make fare payments easier."
The Ontario government is also working with Metrolinx to introduce virtual PRESTO cards for mobile wallets in the coming months.
The PRESTO open payment pilot launched on the UP Express with credit card payment in March 2021. It is to be expanded to enable debit card payments later this year. PRESTO currently has around 4.7 million users.